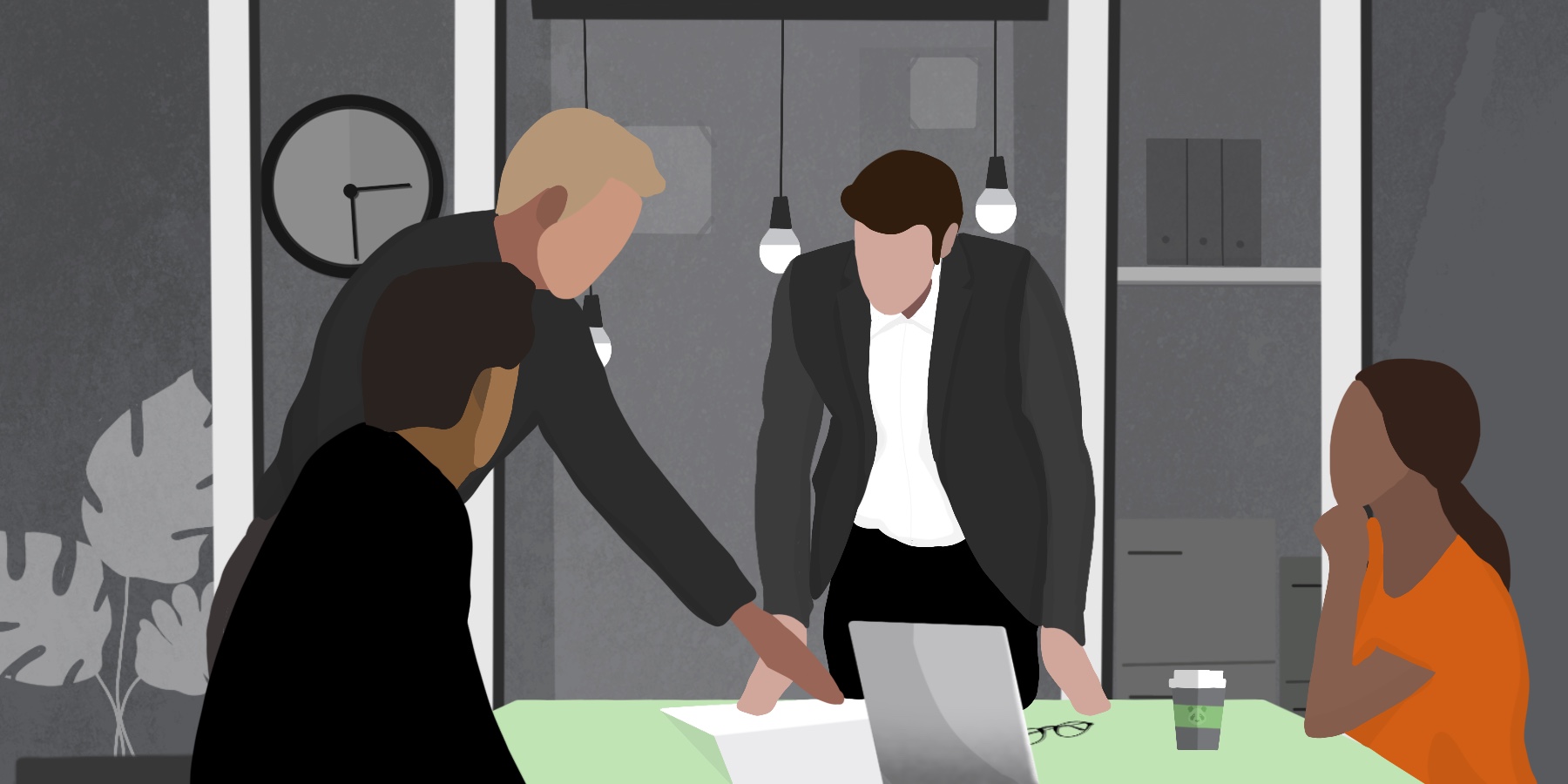 How to Create a Digital Transformation Roadmap
According to Gartner, while 87% of senior business leaders believe digitalization is a company priority, only 40%of organizations have brought these initiatives to scale. Why? Because digital transformation can feel overwhelming.
Whether it's not having the right people in place, lack of budget or funding, risk aversion, or an issue with stakeholder buy-in, it's easier for some companies to shy away from this behemoth undertaking.
But it doesn't have to be mission: impossible. In fact, Gartner also reported that companies move twice as fast on digital transformation when there is a shared understanding of the digital path ahead.
Enter: a digital transformation roadmap.
This is the starting point for a team and organization to get aligned on their digital transformation goals as well as the strategic and actionable ways they plan to achieve them.
In this article, we'll show you exactly how to build a successful digital transformation roadmap and the purposes it will serve.
Table of contents
Defining the roadmap and its place in the transformation process
Just like you wouldn't start a road trip by hopping in your car without a plan, any good transformation process begins with a thoughtful, strategic roadmap.
Depending on the size of your company, current personnel, budget, business goals, and existing infrastructure, a holistic transformation takes time to implement.
Even a quick transformation certainly won't happen overnight, so it's critical to lay out the end goal as well as the many steps you'll take as well as your key objectives and milestones and measure along the way.
A digital roadmap may encompass:
Your existing digital customer experience
Organization-wide and marketing goals
Research at the industry, competition, and customer levels
Initiatives and deliverables to help you achieve your goals based on your research (e.g. run paid ads, curate landing pages, etc.)
The technology you need to leverage said goals and run said initiatives
That's a ton of information, and your roadmap must be user-friendly to be effective. So, you'll want to synthesize each of these components in a way that's accessible to all stakeholders and relevant team members alike.
Digital roadmap components
Let's take a look at each section to include in your digital roadmap to ensure it's comprehensive and approachable.
Summary
It may sound obvious, but you'll want to begin your roadmap with a summary outlining the purpose of the document. And honestly, sometimes the summary is most useful for the person or team creating the document.
Having to summarize your plan will help you think critically about why this digital transformation matters to your team and organization. It will also help with stakeholder buy-in, which we'll discuss in more detail later.
Digital customer experience
What does your existing customer experience look like and how will it change once your digital transformation is complete?
This section of your roadmap will answer these major questions. Defining the customer experience will inform every single other action you take, from digital strategy, tools, and workflows to customer journeys and more.
Existing lay of the land and gaps in tools
What tools, if any, are already in play within your technology ecosystem? If you've ever done an audit and noticed you have a tool that every team member thought someone else was using, you understand the pain in paying for something you don't actually need.
Understand which tools your team has, who uses them, and at what frequency, and then find where gaps exist. Understanding where there may already be repetition or redundancy, as well as where there are holes in your marketing technology (martech) stack, will inform what you need moving forward.
Objectives
What are your main business objectives? What about your specific marketing team goals? This section of the roadmap will detail what it is your team is working toward.
You'll also want to include success/misses to date as well as your goals moving forward. This section is an important piece in acquiring stakeholder buy-in as it helps them see the big picture. Outlining systems tool by tool is necessary for those in the weeds, but your objectives section should demonstrate the high-level purpose of the changes you're planning.
Initiatives
Following the more high-level objectives, the initiatives section should dive deeper into how you plan to hit your goals and the metrics you'll use to measure them. Each goal should include a detailed description of the digital initiatives you'll implement or methodologies you'll undertake to get you there.
Milestones
It's important to acknowledge meaningful milestones along the way. These should be achievable and realistic based on your new or updated objectives.
If you look at your goals hierarchically, with digital transformation at the top, milestones would come next, then objectives and initiatives are what you actually need to do to hit these goals. For example:
A milestone might be decreasing your cost per acquisition (CPA) by X%
An objective on the way to this milestone could be increasing conversion rates across your landing pages
An initiative within that objective could be X number of A/B tests to see which works best for your audience. Since more conversions can decrease the cost of an acquisition, this objective would be bucketed under this milestone, though it wouldn't stand alone as CPA is influenced by many factors
Why make a digital roadmap?
Going back to our road trip comparison, even with a set destination and planned stops along the way, your ETA could be impacted by construction, traffic, car trouble, or the like. Your destination doesn't change, but your journey does.
A digital roadmap helps you navigate these unexpected bumps in the road. While it's critical that any marketing team remains nimble and capable of pivoting, having clear direction and focus will set you up for success. A detour may throw you off track, but if you are determined and prepared to find an alternate route, you'll reach your objective unscathed (albeit slightly delayed).
Ultimately, a roadmap helps you look at your current state, define your future needs and business objectives, and figure out where and how to fill in the gaps.
Your digital roadmap is a living document. It should be updated often as the landscape changes and evolves and as you hit or miss certain objectives or milestones.
Even seasoned marketers need help wading through ever-changing customer needs, the demand for a great digital customer experience, and more. Not to mention the hundreds of digital marketing tools out there (that seem to be growing and changing every day). mention. It's a lot, and a digital roadmap helps you and your team make sense of it.
Why the digital customer experience needs to be a key consideration in the overall roadmap
The digital customer experience is the most important piece of the digital roadmap. So much so that it may even need its own roadmap (we said this process was important, not easy!).
A great digital experience is not just about leveraging tools to hit a goal you want to achieve (like A/B testing landing page copy in the example we used above). Rather, it's about creating an easy, delightful user experience that incentivizes users to engage.
Of course, it's necessary to have the right tools and people in place to ensure things are easy and delightful for the customer. All we're saying is you'll be more successful if you remember the why.
Instead of, "we should A/B test our CTAs because it's table stakes," reframe as, "we need a CTA that actively engages our customers and improves their experience because it's clear, straightforward, and simple for them to do what they want to do." Build what you need but in a way that your customers want and will engage with.
If you fail to do this, you'll likely end up with a lot of shiny tools that look great and work (on the surface) but may not align with the experience your customers want, expect, or ultimately, demand.
Consider building a digital experience roadmap within your digital roadmap
By building a roadmap focused specifically on the digital experience, you'll better understand how your current digital state stacks up against your expected state, from a customer perspective.
Using your key business objectives, determine your digital experience initiatives for paid media, SEO, UX/UI, communications (email, SMS), and analytics, data, and/or technology. The purpose here is to list what needs to be done to move forward, fill the gaps, and meet business goals.
Organize initiatives into three or four phases, with indications if there are dependencies
Tie initiatives to which areas of the customer journey they affect, whether awareness, consideration, decision, retention, or advocacy to ensure you are progressing the customer to drive lifetime value.
How long this process takes varies from client to client, but after approximately 12-16 weeks, we'll have a clear picture of the current vs. expected state of play. From there, we solidify our plan and fill out the details. Strap in, as we're about to take you through the journey.
How to ensure your digital roadmap is effective
Now that you can see the importance of having a digital roadmap before you jumpstart your digital transformation, let's explore how to get from ideation to execution effectively.
1. Getting stakeholder buy-in (without having to beg and plead)
The first step to building a digital roadmap is getting boardroom buy-in. The CEO and leadership need to not only be on board but excited about the prospect.
At first, stakeholders won't be interested in the details of your initiatives or even your goals. Rather, they'll want to see big picture milestones and how the end goal—digital transformation—will save them money and keep their customers happy.
Once they understand that, they'll be more open to hearing the details (though, as you know, interest will vary depending on who's in charge and how busy they are).
Come prepared with details like:
How many team members will be involved in roadmap creation and execution
Anticipated timeline
Projected budget
Your why: Why is digital transformation critical to the business right now?
2. Define a big, ambitious goal that scares your socks off
It's important to define the right type of goal for each stakeholder. The initiatives included in a digital transformation roadmap can take a huge amount of investment, and building a roadmap to simply "play catch-up" is not a good use of money.
Maybe your audacious goal is a large increase in revenue, in which case you'll need to map out how spending money now will make money later. Or maybe it's a major growth in reach and brand awareness.
Get specific and quantify these goals to the best of your ability, based on current data and testable hypotheses. Again, you'll want to make it clear how each of the milestones within your roadmap will lead to that end result.
Think ambitiously, knowing they'll probably meet you somewhere below what you're asking for.
3. Getting financed: It's not just a matter of budget
Depending on the size of your organization, these initiatives can cost an enormous amount of money. The amount needed will greatly depend on how ambitious your goal is.
If you're wondering, "how much is enormous?", Axa invested "over $1 billion over just two years." This number might be even greater for organizations with outdated legacy systems.
A survey of 1,200 mid to large-scale U.S. companies showed a still large but far less scary number. The average budget for digital transformation was $14 million in 2018.
You can see by these numbers that the financial aspect of digital transformation is unlikely to simply be a case of securing a new budget. In order to protect profitability, outside investment may be required. This budget will not only be allocated to digital technology and staff but ensuring you can pull in outside experts, too.
If you do raise funds with a venture capital firm that has domain expertise and experience with these initiatives, know that their focus will be solely on the financial, rather than your strategic, goals. Other options for scaling and executing your roadmap without venture backing may include partnering with startups, research organizations, or agencies.
4. Begin with a collection of pilot projects
We discussed earlier the hierarchy of milestones, objectives, and initiatives. Once you've mapped out each of your KPIs and all of the actions you'll take to achieve them, prioritize your initiatives.
If it isn't clear yet, this is a massive undertaking, and while it's important to always have your big goal and your why in mind, in actuality, you'll want to focus on one initiative at a time.
For this first stab at prioritization, think through which initiatives will generate quick, impressive returns. The ability to demonstrate quick results will get leadership more excited about the prospect while also demonstrating how to reduce risk.
5. Build a team and bring together your digital transformation champions
With a plan in place, the next step is thinking through who you want to bring together to execute the work. In the early stages, you'll need champions from within the organization to execute the pilot projects mapped out in the previous section.
Build a cross-functional team so that the whole organization is looped in and has a chance to offer their unique insights. As SMEs are the ones on the ground dealing with the customer experience every day, they are best suited to provide feedback that will help you tailor your plan to the customer's needs.
Project management is also critical to the success of your roadmap. This task can be especially difficult when working with members across different teams and offices, so it's a capability or hire you'll want to get right.
6. Present new organization structures without ruffling feathers
Beyond pilot projects, an initiative like this will likely lead to a restructuring of the organization. This will affect how people do their work over the long term, as well as the people they work with.
Having a clear digital leader as well as providing employees with access to the roadmap and insight into relevant decision-making will be helpful for alignment and reduce surprise or uneasiness around this major shift in business strategy.
Whereas before a digital transformation, individual teams may have been responsible for their own tools and technologies, a digital transformation should create more cohesion and accessibility across the entire organization.
Having a team solely dedicated to the digital transformation will look different than your previous org chart, but will ensure transparency and efficiency.
7. Stacking digital experience transformation initiatives for fast results
Focus on prioritizing initiatives that are critical from a strategic perspective, but also yield fast returns while reducing complexity. This is where meaningful data and the ability to prove quick returns are crucial.
When you're thinking through which initiatives to prioritize and start with, look at your current tech stack and team to determine where your existing infrastructure can move the needle.
This may look like something the team has wanted to do and is capable of doing but hasn't had budget or bandwidth in the past. Or, an easy upgrade to existing tech, like adding an integration that takes over manual admin and frees up time to focus on more creative initiatives.
8. Hiring and training a high-caliber team of superstars
The increased investment into new technologies will require new capabilities. We've covered the need for organizational restructuring, but with this comes a requirement for a new breed of talent.
In your roadmap, it should become apparent where holes exist in both tech and talent that you'll need to fill in order to reach your most ambitious goals. One example is a senior data professional.
Since your roadmap is a living document that will evolve based on testing and trying, it's important to think through who will be running and analyzing these tests. Someone (and likely a whole team) who can ask the right questions to glean meaningful data and then analyze and implement the learnings will be critical to your success.
9. Fostering a future-thinking digital culture
No matter what your company's culture or goals have looked like before, a digital transformation should adjust everything from the questions employees ask to how they prioritize their work. Part of this entire process involves rebuilding an organization's structure from the ground up.
Harvard Business Review stresses the importance of having a culture of experimentation and we couldn't agree more. It's important to cultivate curiosity, listen to data (both quantitative and qualitative), value learning opportunities, embrace failure, and remain open-minded.
This way, you live and breathe experimentation and evolution; two key aspects to building a successful and sustainable digital customer experience that centers customer needs and evolves with your business.
Key takeaways
In order to move successfully into a more digital future, many companies are reassessing their digital capabilities and adjusting their business strategy according to more fast-paced, always-on customer needs.
A digital transformation is an enormous undertaking and one that should be approached with the highest levels of dedication, perseverance, and critical thinking.
By creating a digital roadmap, focused on the digital experience, you'll more quickly achieve buy-in from stakeholders and a clear and strategic action plan for team members. A digital roadmap will help your team get clear on all aspects of the transformation and refine it according to performance and learnings.
SUBSCRIBE TO OUR BLOG DIGEST!
Submit this form to receive a monthly, curated digest of our blogs, filled with helpful thought leadership, innovative trends and industry insights, all delivered straight to your inbox.