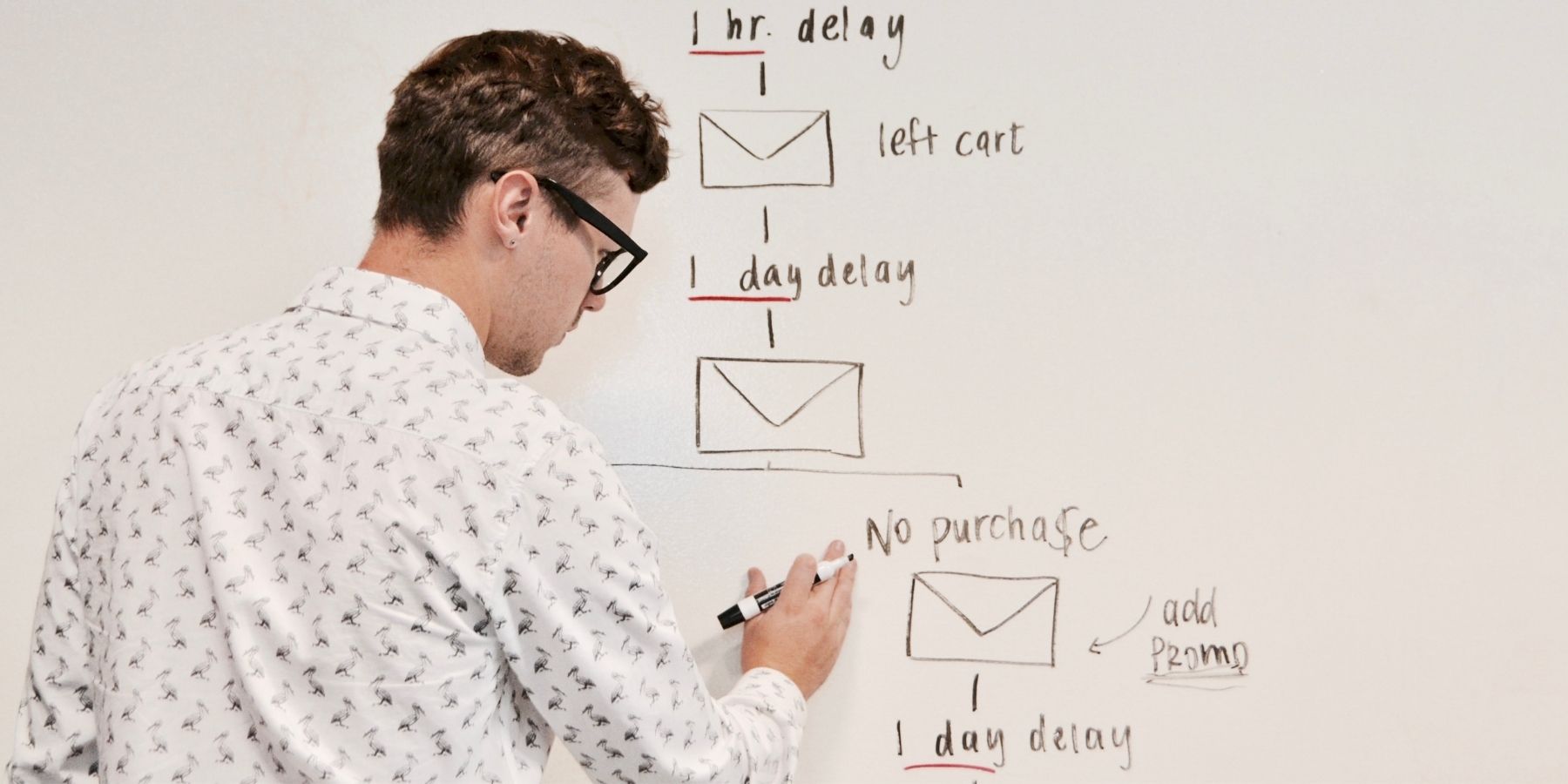 Why Digital Adoption is More than Just Digital Tools
Critically, respondents in the same report state that the two most important facets to a successful digital adoption effort are:
Strategy
Strong leadership
In other words, when it comes to digital adoption, it's not just about finding the right tools. Rather, it's about curating a comprehensive digital transformation strategy, led from the top-down, that provides a clear direction and goals.
This way, you can strategically leverage digital tools to enhance both consumer and employee experiences while setting a strong foundation and framework that you can continuously build upon.
In this article, we identify why digital adoption is more than new technology, why it's crucial that businesses embrace all aspects of it, and the steps you can take to maximize digital utilization in the short and long term.
Table of contents
Why digital adoption is more than new technology
Digital adoption is not about formulating a strategy to fit the technology you have (or are considering investing in).
Rather, a crucial first step is understanding your business's goals alongside your customer's needs and building a strategy that supports them. In other words, successful digital adoption is about utilizing digital tools to complement and implement your business strategy and the customer experience.
Too many businesses take an overly simplistic approach to digital adoption. For example, investing in a landing page builder to convert more leads and setting it live without considering the best practices for a landing page development process.
As a result, it's not uncommon for businesses to see a misalignment between their digital tools and processes and the goals they want to achieve.
Continuing with the landing page example, if your goal is to convert more leads but your chosen function (i.e. design, layout, messaging, benefits, CTAs, etc.) doesn't intelligently incentivize visitors to engage, you likely won't reach your intended goals.
Ultimately, an effective digital adoption strategy will help you to:
Identify organization-wide business goals and ensure marketing objectives align with the big picture mission
Empower your employees to do better work, which will boost productivity and morale and induce more positive and meaningful customer interactions
Enhance the customer experience by ensuring that every digital touchpoint is taken into account, analyzed, and optimized as needed
Get a higher ROI on your digital investments
Remain competitive in your target market
True transformation requires continuous and incremental improvements. Anything less fails to consider that meaningful change comes from a paradigm shift where strategy, not technology, takes the lead.
How COVID-19 has changed the consumer landscape
While the pandemic isn't going anywhere for a while, we've certainly moved on from the reactive rhetoric around COVID-19's effects on business.
That said, even after it's gone, the pandemic has had a significant effect on customer behavior; the likes of which may take permanent hold.
Data from McKinsey show that in just two months, COVID-19 has accelerated digital transition for both businesses and consumers by five years. Further insights from McKinsey also revealed:
75% of people that used digital channels for the first time during the pandemic would continue to use them even after restrictions were lifted
79% of people had used a different brand with the intent of continuing to do so
Online credit and debit card spend increased in all categories by 35% from January 2020 to January 2021
There was a 60% increase in curbside collection for both restaurants and retail stores, with 50% of people expecting to continue using these services
These facts don't just highlight the urgency with which businesses need to adapt—they illustrate a shift in attitude towards brand loyalty with consumers prioritizing convenience and value.
Another key statistic to be mindful of is that the third quarter of 2020 saw more than 1.5 million business applications made (2x the number compared to the same period in 2019).
These start-ups don't just showcase agile entrepreneurship, they represent another challenge for existing businesses that will have to compete even harder to gain and retain customers.
To stay ahead of the competition, businesses will have to reply in kind and demonstrate the same agility and digital entrepreneurship. Yet again, this illustrates just how critical it is to have a comprehensive and considered digital adoption strategy that reconciles consumer pain points and delivers a positive customer experience.
At Smart Panda Labs, we've seen examples of digital adoption initiated but subsequently not keeping pace with consumer expectations or competitor alternatives. Our case study on Wyndham Vacation Rentals illustrates this point well.
Despite having a digital strategy in place, and attracting heavy traffic to their website, neither of these tactics were effective in driving revenue growth. We identified a number of reasons for this:
The existing website was slow because of outdated code
A lack of user metrics and analytics meant there was little insight into consumer behavior
Existing strategies had not taken into account the growing importance of mobile sessions (because of insufficient data on consumer behavior)
These points show how vital it is to stay agile. Remember, true digital adoption means making continuous and incremental improvements in order to meet business goals.
In this example, our solution was to analyze behaviors and monitor metrics such as site visits and conversions. Using these data points, we were able to hypothesize and experiment with A/B testing. As a result of our work, we were able to:
Add $8 million in incremental annual revenue
Increase revenue per visitor by 5%
Increase mobile revenue by 11% per visit
Cut proposed operational costs by utilizing existing digital platforms in order to meet strategic goals
Identifying and implementing the right digital tools to fulfill your goals
Your digital tools are a way of empowering your fundamental mission; which should be to delight your customer, grow your business, and ensure employees have everything they need to do their jobs effectively.
Thus, using a digital tool to its fullest extent is certainly important (and far superior to under-leveraging an expensive or shiny new instrument).
But if it doesn't help you achieve your predefined goals, is negatively impacting employee productivity or morale, and is disrupting the customer experience, it can't be considered a successful implementation.
In essence, turning on a new tool and utilizing all of its features only holds power if it's aligned with your desired outcomes.
For digital adoption solutions to work, you need to clearly define your business goals first. For example:
Increase revenue by X% through leveraging online and mobile sales
Boost the number of opportunities to see (OTS) through social media marketing or traditional marketing
Improve conversion rates by X% by turning existing sign-ups on email databases or online followers into customers
Increase traffic by X% through SEO optimization, Adwords, or social media marketing campaigns
The importance of employee engagement shouldn't be underestimated, either. Gallup research revealed that workplaces with highly engaged staff see 59% less turnover and 21% increased business profitability.
This makes business-wide collaboration imperative in order to ensure everybody is on board and motivated to leverage digital tools to their fullest potential.
In order to identify and audit the right digital tools for your business, consider:
Assessing all business processes to see how current workflows interact with existing tools. From here, you can identify what is needed to improve those processes.
What tools will give your business and your teams the agility to transition between on-site and remote working, for example, adopting SaaS infrastructure and collaboration tools.
How best to ensure continuous improvement that enables teams to fine-tune services for customers. For instance, this could mean investing in a digital adoption platform (DAP) that provides on-screen guidance in real time.
For example, after auditing your current email marketing efforts, you may find that the sooner an inquiry is responded to, the higher the close rate. Therefore, some email automation (or reactive processes) may need to be implemented.
But as we've touched on, that isn't as simple as turning on a templated canned response and calling it a day. Instead, start with your process. Consider:
Which types of emails (i.e. inbound leads, replies to cold outreach, etc.), show higher close rates when responded to quickly?
Once identified, look closer at the data to see how quickly those emails were replied to and what the replies entailed.
Also, look at the types of people sending those emails (i.e. senior decision-makers in the B2B world, or ideal customer profiles (ICP) in the B2C world), and figure out if different responses are necessary depending on the recipient.
Now, you can intelligently turn on automated responses that are personalized, segmented, and set to reply within a specific time frame (that you've uncovered based on data-driven research).
If your existing email marketing platform doesn't fit your new needs, you may want to consider switching vendors.
Or, if you aren't sure of how to leverage your platform to its fullest capabilities, bring in a digital experience consultancy to help you assess and create a strategy that aligns with your goals and follows a calculated roadmap.
Building processes to maximize digital utilization now and for the future
Once you've collaborated with your team, stakeholders, and a consultancy (if applicable) and identified the appropriate digital tools, the next step is to ensure those platforms are utilized to maximize output.
Put simply, as alluded to in the previous section, picking a new tool without a detailed execution plan won't get you far.
Of course, you may get lucky and see impressive results at first, but that success will likely peter out in short order. And, once you lose your momentum or alienate your audience or staff due to a poor digital or work experience, it's difficult to build back trust and confidence. This is where ROI decreases, brand loyalty takes a hit, and leadership cuts your budget because you can't prove value.
To avoid this outcome and ensure your business makes the most of its digital tools, both in the short and long run, key considerations include:
Building workflows to get the most out of your stack. Every applicable team member and stakeholder should be involved at this crucial stage so that everybody is on the same page, has a clearly defined role, understands how to use the tool to its full potential, knows which processes are best employed manually vs. automated, and so on.
Setting out a comprehensive digital onboarding program that plots a clear pathway to digital mastery. This could be through a DAP which acts as a training tool and as a mechanism to automate certain tasks.
Meeting SMART objectives, which will enable your business to continuously learn and improve based on findings (for example, through assessing customer behaviors)
Integrating regular audits of all organizational processes, and in particular, conducting marketing audits to check that overall business goals are aligned to the digital metrics analyzed.
Only by setting out clearly defined processes will your business be able to adapt and demonstrate digital entrepreneurship for the long term.
Once you kick off your digital adoption process and lay the necessary groundwork, future audits and analysis should gradually become nothing more than business as usual to ensure that best practice is consistently maintained.
Key takeaways
Digital adoption is not just about using new features on the latest digital tools—it's far more strategic and process-driven than that.
Fundamentally, it's about understanding your current position, evaluating where you want to go, and building a strategic roadmap that will get you from A to B.
This way, you'll grab every opportunity to improve the customer and employee experience alike and leverage your technology to the fullest.
This is why we preach that digital adoption is never just about technology. Rather, it's about how it can empower employees to help you achieve your business goals and fulfill customer demands at the same time.
SUBSCRIBE TO OUR BLOG DIGEST!
Submit this form to receive a monthly, curated digest of our blogs, filled with helpful thought leadership, innovative trends and industry insights, all delivered straight to your inbox.