You know where you want to go.
We get you there.
Smart Panda Labs combines marketing expertise with technical execution
to build post-click digital experiences that drive profitability
for B2C enterprise organizations.
Creating digital experiences that drive profitability for companies like

"I was tired of agencies that assumed 'we'd handle the tech stuff' – and left us with execution bottlenecks."
Your agency presents an amazing idea for a new digital campaign. You love it. And you know it can transform your business.
But once it gets to your tech team, you already know what they'll say: "That's outside our capabilities," or "Great idea, but there's no way we can pull that off," or "This isn't doable."
You shouldn't have to watch epic ideas smash into execution roadblocks.
Break down the barriers between marketing and tech – and finally start hitting goals like…
$600K
increase in annual revenue from home page optimization
124%
increase in conversion rate
11%
increase in revenue per mobile visit
Stop staring at a strategy you can't execute –
and start stacking up wins
Website Optimization
Create an amazing experience that drives sales and revenue – and finally feel stoked every time you open your dashboard
Email Optimization
Make your emails the ones customers open first – so you'll never worry about declining engagement or flat sales again
You've got the vision. We've got the skills to make it happen.
Execution Experts
Translate your vision into a flawlessly implemented campaign.
Customer Focused
Build a customer journey that delights visitors at every touchpoint. And drive more revenue.
Results-Driven
We help companies double their conversions, slash their CAC, and add millions in ARR.
True Partners
We fit into your process, not the other way around – so it always feels easy.
Curious By Nature
We ask questions and dive deep into the data to craft thoughtful solutions that drive results.
Industry Experts
You'll get an expert team with decades of experience building personalized digital experiences.

+26%
"We've been thrilled with the complete transformation of our marketing programs. Smart Panda's team is an extension of our own."
Experts in creating epic digital experiences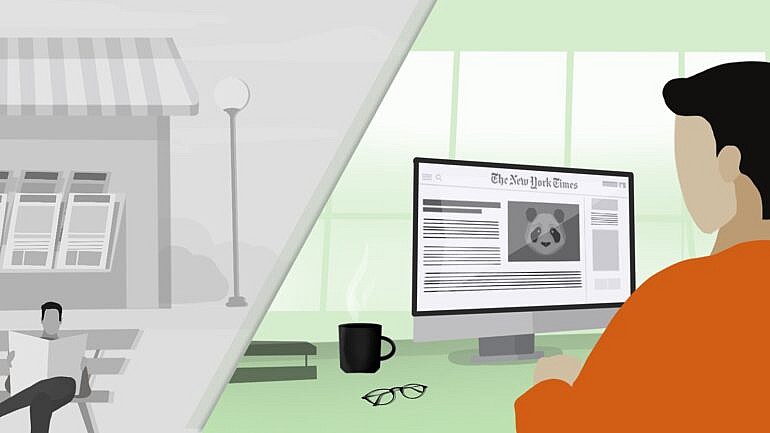 Featured Posts
How The New York Times Recreated their Brand with Digital Transformation
The newspaper industry has been in a steady downward trend for decades now, but they faced their sharpest decline in 2020. It's no surprise that print newspapers aren't the household staple they used to be.  Where readers once turned the thin pages of the latest issue over their morning coffee, they now get their daily . . .
Stop dreaming. Start executing.
Don't let execution challenges hold you back. Let's turn your vision into reality.
Book a free consultation
Find out how we can help you take your digital marketing initiatives from "good idea" to "success!"
Simply fill in your details and one of our digital marketing experts will help you book your free consultation ASAP.