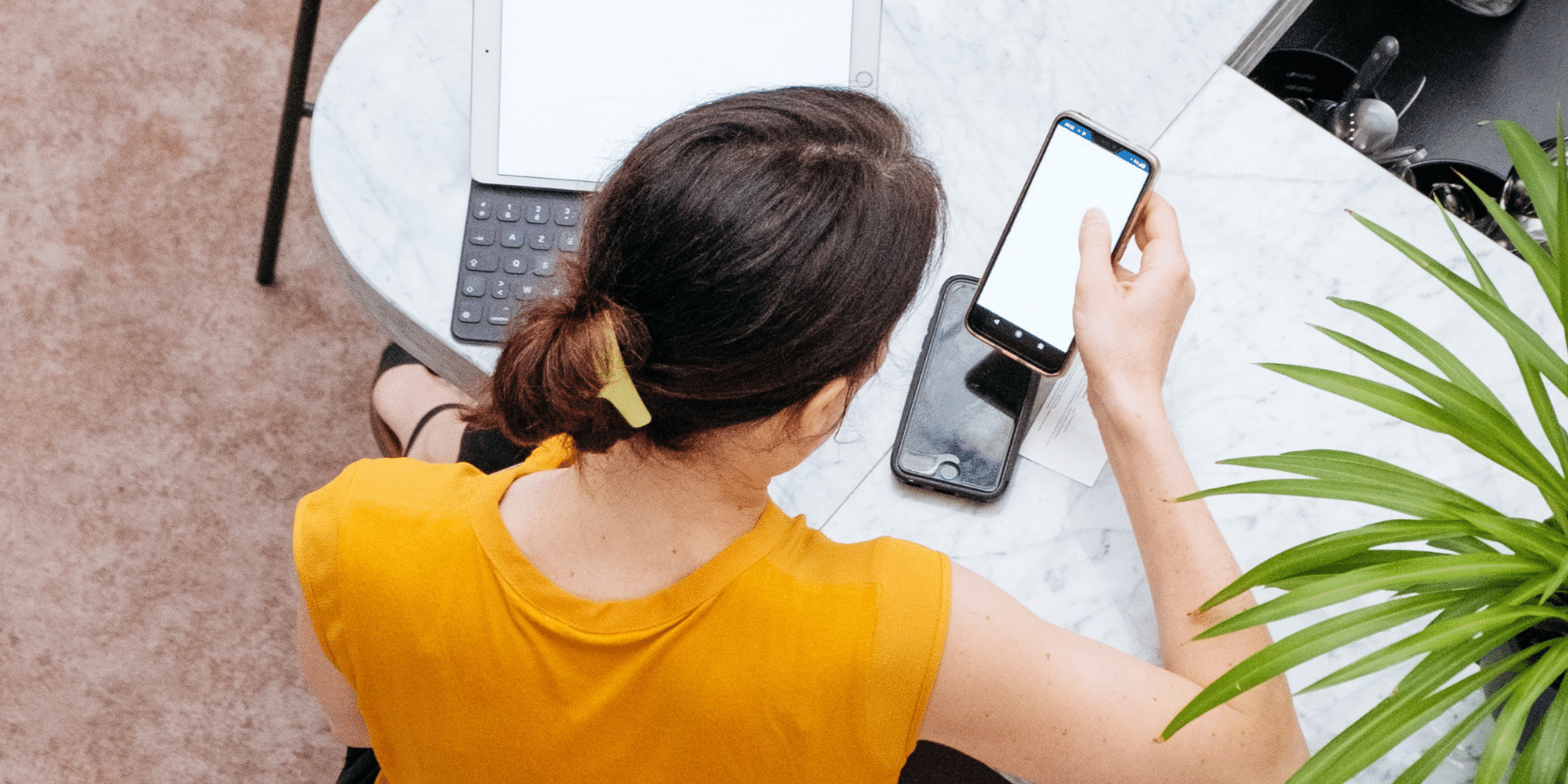 How to Evaluate and Implement New Digital Marketing Tools (Without the Fuss)
Not only is it important to invest in your digital marketing in order to reach and communicate with your audiences, but it is crucial to invest in the right tools that will help you meet your goals.
Doing so will result in an effective martech stack that compliments your user experience and ultimately the success of your marketing initiatives.
In this article, we outline a practical approach to evaluating the multitude of available digital marketing tools.
If you follow this process your business will be able to adopt a tech suite that is both cost-effective and optimized to help you achieve your objectives.
We'll even show you how to ensure boardroom buy-in and maintain momentum with successful training and integration.
Table of contents
An overview of the martech evaluation process
Following a well-designed evaluation process is the best way to make an informed decision regarding your martech stack.
For this reason, it's important to create and keep a high-level checklist and product roadmap top of mind as you explore, test, and assess new martech tools.
To do that, look out for the following attributes:
Cost-effective and cost-efficient
When it comes to cost, the most common path is to consider tools that fit within your budget to avoid overspending. At face value, that makes complete sense.
However, it's also important to assess how likely it is that the tools will help you achieve an optimal cost per acquisition in the long run.
In essence, face-value costs matter, but you also need to ensure you're getting the most ROI out of your marketing spend. And in order to do that, it may make sense to invest more upfront for a greater return down the line.
Let's examine this a bit further:
An email marketing tool might cost you $50 per month but produce conversion revenue of just $30/pm due to diminished capabilities (resulting in a loss of $20/pm). On the other hand, choosing a premium tool that sets you back $200/pm but integrates with your existing platforms, offers automation, and allows you to use all media functions might result in sales of $500/pm (+$300/pm). Thus, you must consider costs vs. returns when investigating new tools to ensure you're getting the biggest bang for your buck.
Visually and functionally customizable
Your branding is paramount to all marketing activities as it:
Represents your business identity
Sets you apart from the crowd
Is what your audience remembers you by
Helps you build brand awareness and thus develop customer trust and loyalty
Boosts revenue and profits
In fact, businesses that are consistent with their brand positioning across every channel report an average of 33% revenue growth. Thus, you need to be able to consistently reflect your brand in everything you do online.
This is especially pertinent when your brand is already well-known.
Why? Because audiences expect to see your brand mirrored in all your external-facing communications. This instills confidence in the legitimacy and quality of your offerings.
Maintaining brand consistency across all your channels also helps to reduce friction when customers consider adopting your new tool(s) as your brand is instantly recognizable and thus familiar.
Brand cohesion is also important within your marketing team because it ensures everyone is on the same page and replicates the same message externally.
As well as being able to customize a tool visually, choose one that offers flexibility in functional design. This will mean that you can manipulate tools to serve your specific needs. For example:
You have a membership scheme that allows customers to progress through levels and exercise different buying power. Therefore, you need a tool that will allow you to customize what this journey looks like and streamline how you communicate at each stage.
Capable of automation
Automating your digital marketing tools will make life easier for both you and your customers.
In terms of user experience, automation can reduce the number of steps a customer or prospect needs to take to reach conversion. Fewer barriers means they are more likely to complete the journey.
You can use automation to identify specific characteristics, such as age, job type, or search intent, in order to direct a user through the funnel in a relevant manner.
On the back end, automation streamlines efficiency for your team by taking over recurring tasks such as:
Quick responses
Order confirmations
Updating sign-up lists
You can also set up larger activities once and then leave campaigns to run, including automated email journeys, social media scheduling, and so on.
This gives you and your team the opportunity to expand your marketing strategy because after the initial preparation you're able to redirect your time and energy into other priorities.
Geared for collaborative use
Your martech tools can be used to manage a number of platforms and team members in one place.
This is incredibly useful, as you no longer have to check individual tools or data sources to get a high-level picture of your marketing operation. Additionally, managing communication in one place helps to streamline workflows, reduce mistakes, and boost efficiency.
Therefore, understanding how a tool can help you to collaborate is key when evaluating your options.
To assess this, ask yourself:
How many team members does the platform allow you to add to your account?
Can you assign tasks and delegate them within the dashboard?
What opportunities are there to increase collaboration as you scale?
Make sure there will be adequate visibility for everyone involved in order to increase buy-in and ultimately successful implementation of the tool.
Set up for multiple integrations
If you're implementing multiple digital marketing tools it can be overwhelming to stay on top of them all.
You can avoid this headache by ensuring that your new tools merge seamlessly into your stack and prioritizing integration with your most important dashboards.
Email lists are a common example:
It is essential that your email client tool is able to capture contact data from all your incoming traffic sources. Therefore, your website, social media, and affiliate tools should all funnel into your email lists. If they don't, you'll spend valuable time making manual updates (which are prone to human error).
When you adopt integration in this way, you improve efficiency and monitoring tenfold.
Optimized for reporting
If you do end up with several tools in your stack, you need to understand how each is working in relation to your goals.
Reports should align with:
Your goals and KPIs
Organizational visibility requirements
Evaluation periods and reporting frequency
Consider also automating your reporting. Manually creating reports, especially on a regular basis, is time-consuming and can be inefficient.
Your automated reporting will allow you to easily build data-led marketing into your strategy. This way, you can avoid disorganized data dumps that feel impossible to sift through and leave you prone to making decisions based on guesswork.
It's important to note that true insights are rarely garnered from reports alone. Rather, the benefit of good reporting functions is the ability to analyze your data from a high-level and uncover indications where further investigation is necessary.
In essence, the insights you uncover in your reports are what lead to meaningful opportunities to dig deeper, make new hypotheses, and ultimately valuable optimizations.
Reporting functions also provide the opportunity to keep your stakeholders informed regularly. Share only the key metrics that are important to each recipient by setting up customized dashboards or email reports.
Built to scale with you
Ideally, you want to choose digital marketing tools that stand the test of time.
This means that the tools you use should be geared to grow with your business.
We've already touched on the customizable options that make it possible for tools to grow with you, but scalability also needs to happen in line with your plans for product progression.
Your product road map is the perfect indicator of how a marketing tool should align in terms of vision, direction, and planned development.
In other words, can the tool go all the way with you?
Also, think about the short and long term goals of your product roadmap to assess how a tool can help you get there. The most important consideration is to look at the tool's roadmap to see how they are innovating and if their journey aligns with your needs.
Consider that platforms designed specifically for your industry are likely to be familiar with your product requirements and workflow needs. While this can be incredibly helpful at first, the industry-specific angle may put you in a box as you scale.
Agnostic platforms, on the other hand, are broader and thus have greater cross-compatibility capabilities. They also update their software often to keep up with market trends, which can give you a competitive advantage over smaller, industry-specific platforms.
Therefore, instead of focusing only on the particulars of your industry, keep flexibility, agility, and innovation top of mind.
How to practically evaluate your digital marketing tools in 7 steps
Now that you have your high-level checklist for selecting digital marketing tools, it's time to get specific.
Step 1: Define requirements by reverse engineering goals
A great place to start is to reverse engineer your goals. This helps you understand how to define the feature set you need when looking at your options.
To do this, group your goals by category and consider the KPIs you're tracking to measure success.
Growth goals
Analyzing your growth helps you to determine not only your overall long-term gain but also the success of individual campaigns.
To properly assess growth, look at how a tool:
Shows your achieved growth
Allows you to filter growth periods
Helps you to visualize where growth came from
Coupled with insights into the channels and demographics that contribute to your growth, you can intelligently tweak your wider strategy to ensure continued improvement.
Engagement goals
Your engagement goals will be unique to each platform because each one has its own algorithm for determining engagement.
For example, Instagram's algorithm favors users saving content while Facebook places more significance on likes.
Therefore, your marketing tools need to be able to show how engagement is performing in relation to your specific platform strategies.
As such, tracking language performance helps you to determine the success of your messaging.
Low engagement metrics may indicate that your messaging is not resonating with your audience
High engagement with a particular message proves that your audiences' pain points align with the way you are promoting your solutions
To ensure your language is consistently engaging, choose tools that give you clear visibility across your platforms and optimize your messaging as needed.
However, be sure to maintain a holistic approach to analyzing your data. Although the metrics you track will be different, they are all part of your marketing ecosystem.
Case in point: While high engagement may mean that your messaging is resonating, it could also mean that people are confused and trying to figure out how to get to the next step in their user journey.
In essence, a wider understanding of your data is always crucial and may lead to more than one key takeaway.
Conversion goals
In order to choose tools that help you succeed against your conversion goals, consider whether they allow you to calculate and represent conversion values.
These include actual monetary values and indirect gains, such as:
If 20% of people who download your videos go on to complete a sale, then the conversion value of a video download action is 20% of your sale price
This helps you to understand how each action you promote to your audiences contributes to your bottom line.
In this case, you need a tool that will capture the download action and assign your chosen value, allowing you to edit as necessary.
Targeting goals
Your customer identities help you design better user experiences because you're able to develop strategies that resonate.
As time goes on, it's important to retain a comprehensive understanding of these identities as they often shift and change.
To do this, select tools that give you a detailed breakdown of the people interacting with and buying from your brand, such as:
Age
Gender
Income
Occupation
Education
Ethnicity
Relationship status
Job title
Goals
Desires
Challenges
Demands
You can also track your success in specific geo-locations and discover opportunities in new markets by using tools to gain insight into audience location data.
A digital marketing tool optimized to help you achieve these targeting goals not only supports you in maintaining success but presents chances to correct any gaps.
High engagement from an audience group you're not targeting (but has found their way to your business) shows a need to redesign your focus
Step 2: Calculate your budget based on time and ROI
Figuring out budgets is tricky and often determined by cash availability.
Instead of focusing solely on available cash flow, it's important to factor in elements such as time saved with automation as well as the ROI your chosen tools will yield.
Thankfully, your digital marketing tools make it easier for you to work out how your activities and campaigns affect your bottom line.
Instead of calculating fairly arbitrary ROIs from traditional advertising like print and radio, you can see a clear journey from digital project to profit.
In order to do this, first, calculate your marketing ROI by determining the revenue produced by your online spend. Then, determine the cost of staff time to achieve that spend.
Your social media manager currently spends two hours per day scheduling ads within social platforms themselves
Each day your click-throughs result in average sales revenue of $300
You spend $30 per day on ads
You pay your social media manager $20 per hour
So, your daily profit for this activity is $230
If you adopt a social media tool at $100/pm, resulting in your social media manager spending only one hour scheduling per day, you save $340/pm for the same financial return.
In this example, you have considered both time and ROI in order to achieve the best possible financial outcome.
Once you've done this, you can work to steadily increase the gap between spend and profit.
Step 3: Select vendors by level of service
Your decision-making process will also be impacted by differing levels of vendor support.
In choosing what help you need from a provider consider, for example, whether you need a SaaS product or a managed service to help implement and guide you through the process.
If you have in-house experience, choosing a SaaS tool shouldn't be a problem. Most SaaS tools also offer some level of troubleshooting and support should you need it.
However, if you're new to using SaaS tools or need them to perform fairly complex functions, you might consider account management non-negotiable.
Even after making this decision and picking a tool that aligns with your goals, it still might not offer your desired level of support.
In this case, if the functional benefits are mission-critical, selecting an additional service to manage one or more of your accounts is favorable.
If you do choose a managed tool or a third-party account manager, be sure to define who will be the liaison between your organization and the support function to ensure workflows and processes are seamless.
Step 4: Evaluating martech options (navigating demos and trials)
Once you've determined what you need from your digital marketing tools, it's important that you test in real-time by taking advantage of trial periods.
During your trials and demos focus on testing your high-level requirements. In other words, ensure that your stack fulfills your 'must-have' functions. If you decide to move forward you can explore other benefits later.
As part of your test process, carve out time to walk through common issues. You should do this even if they don't take place in your trial period to see how the platform would respond.
You should also include as many people as necessary in the testing process by deciding who:
Needs to have first hand experience at this early stage
From the decision-making process needs this level of visibility
Might be added to the platform in the future as you scale
Note: The people that produce tools are notorious for making their solution look easy (both in general and compared to the competition). They often state that it requires no internal or third party technical support. This is rarely ever the case. You will likely need technical support (both during implementation and ongoing usage) so keep that in mind as you delve in.
Ask the tool provider for help when you need it
It's important that you take advantage of any support on offer during your trial. Doing so will help you get intimately acquainted with the tool as an expert is essentially on call.
One of the easiest ways to do this is to utilize available training tours and videos. These usually pop up at the beginning and are worth the watch as they help you make the most of the learning experience.
Remember that it is much easier to develop your skills from the people who created the tool than to try and figure it out all on your own.
Don't hesitate to utilize third-party support as well. In most cases you'll need a combination of the two in order to use your tools to their full advantage.
Getting the right support means that not only are you equipped to make an informed decision, you are also able to hit the ground running if you choose to purchase.
Dedicate time during the trial period to actually use the platform
It can be difficult to find time for testing while also keeping on top of your daily tasks.
To manage this, especially if you are testing a number of different tools, make sure you carve out time to meaningfully engage with each one. In other words, don't try to undertake test periods simultaneously as this can be confusing for you and your team.
Instead, make sure to test how each tool performs both in isolation and when integrated with others in your stack. This helps you to weed out any tools that will hinder collaboration or lead to inefficient processes.
Keep a score sheet
Set up a simple checklist to rate how each of your trials performs.
You may also find it useful to rank your required features in order of importance.
This way, if lower quality actions perform badly on a platform that does tick your fundamental needs, you'll be able to weigh the pros and cons and make a decision accordingly.
Step 5: Making the right decision
Even if you feel empowered up to this point in the evaluation process, making a decision is easier said than done.
With a bank of information and data in hand, you now need to weigh up options, including factors such as:
Potential downsides
Integrations capabilities
Influence on wider strategy and business
To do this, return to your testing score sheets and collate the results so that you can easily compare each platform.
Use this in conjunction with your high-level checklist to determine which tool(s) came out on top for your business goals.
Step 6: Getting boardroom buy-in
Take the time to plan how you will communicate with your company's c-suite and other internal decision-makers in order to get your business case across.
Doing so gives you the best possible chance of buy-in from those with the final say.
In order to make your conversation more persuasive, use their language and focus on information that they care about.
To do this, consider the high-level organizational goals and note which of your marketing KPIs align with them.
For example, if your CFO wants to see an annual increase of $1 million in net profit, show them that your digital marketing tools and adoption initiatives will contribute to this goal by:
Inciting repeat sales through targeting digital customer journeys that build loyalty and retention
Attracting potential customers with a multichannel marketing strategy
Encouraging purchase behavior through accurate messaging and targeted reach
Incentivising customers to attract further leads by operating a referral program
You can then move into selling your marketing tool choices by demonstrating exactly how they will help your team achieve the above.
As part of this process, assign a monetary value to each initiative or tool by working out the percentage of actions that are likely to lead to a sale in a 12-month period. This helps your CFO to visualize how the customer journey contributes to achieving their annual goal.
Then, when you are discussing budgeting requirements, focus on this ROI first. In other words, present the monetary gains a tool will afford your company before citing how much it will cost.
You should also refer to how much the company will save by using a tool. To do this, outline for your decision-makers how much time your team members spend on small but essential tasks.
Correlate this to their salary value and show how much of that time, and therefore money, your tool can save through automation and delegation.
Top Tip: Getting boardroom buy-in isn't only necessary when considering new tools. It's also important to get the c-suite on board when discussing updating legacy systems. To learn more about how to consider whether the best route is to adopt new tools or update legacy systems, as well as more tips for how to get boardroom buy-in for digital adoption, read our guide on how to modernize your marketing legacy systems.
Step 7: Creating an implementation plan
With your decision made, the next step is implementation. A well-planned and executed implementation process can be the difference between success and redundancy for your chosen tools.
That's because your tools can only yield results and integrate seamlessly into your team's workflows when implemented correctly.
Make sure that this is a collaborative exercise, both internally and with any third-party organizations that are supporting the process, to ensure everybody is on the same page.
Master the migration process
This phase of adoption will look wildly different across organizations.
For example, the larger your business, the more data you likely have, and therefore the more complex migrating to new martech tools will be.
But even in smaller businesses, it's important to get this step right to ensure your tools run smoothly day by day.
If you've chosen tools with adequate integration then it is likely that the migration process will be automated.
But even so, you should utilize the expertise of platform vendors in order to migrate accurately and efficiently. Remember that this is part of their day job, so ask them for help if it's needed.
They can also advise you on the best way to organize and transfer information, as well as how to set up your account so it's ready to receive it.
Consider if you can afford digital downtime
Whichever avenue you choose, a key consideration when undertaking migration is if your business can afford digital downtime.
For digitally optimized companies this is usually prohibited because there is no 'out of hours' time period (e.g. customers access services online continuously).
However, if your business operates strictly during certain hours and customers will not be inconvenienced by a maintenance period then you may be able to get away with some downtime.
If your old tool must stay online while you migrate over to a new one, consider the following:
Can you turn off some write functions and leave access as read-only?
What kind of data will still be live-captured into your existing tool during the process?
At what point can you download historical data for migration, knowing that from that point all incoming data will not yet be included?
In the event that the migration does unavoidably hamper the digital experience in the short term, what mitigation have you got in place?
In many instances, it may be best to take a phased approach so that if challenges arise you are dealing with less data correction.
For example, if you are facing digital downtime on certain functions of your website, migrating functions one at a time will cause less inconvenience to your customers.
Outline the elements that need to be moved to your new marketing tool
Map out any times when migration is not possible
Prioritize all the elements by those most impacted by the new tool
Schedule the migration of each, allowing prep, test, and confirmation time as well
Train your team for success
Your marketing tools are only successful if they are consistently used and interacted with as intended.
For this reason, it's imperative that you build team training into your implementation plan as positive staff buy-insignificantly impacts how successful it will be for your business.
Therefore, during training make sure to:
Educate your team on why you chose this new tool and how it will improve both wider business outcomes as well as their individual roles and daily workflows
Train staff to use the tool in relation to their job, rather than bulk training everyone on the whole system at once
Allow time for team members to practice using the new tool without worrying about making mistakes with the live implementation (to assuage their worries, you should show them how to fix common mistakes)
Clearly communicate the support options available, and the path to reach them if help is needed
In the first weeks and months of using your new tool, it's also important to schedule evaluation time to see how your staff are using and enjoying it.
In particular, take note of any insights they bring and improvements that can be made.
Key takeaways
Successfully evaluating and implementing martech tools will help you prepare for the already growing investment increase and customer demand in digital marketing.
Don't forget to start with a top-level checklist to make sure any platform you onboard is:
Cost-effective
Customizable
Capable of automation
Collaborative
Report-enabled
Scalable
Then, follow the seven steps laid out in this guide to intelligently evaluate, test, implement, and optimize your digital marketing tools.
SUBSCRIBE TO OUR BLOG DIGEST!
Submit this form to receive a monthly, curated digest of our blogs, filled with helpful thought leadership, innovative trends and industry insights, all delivered straight to your inbox.