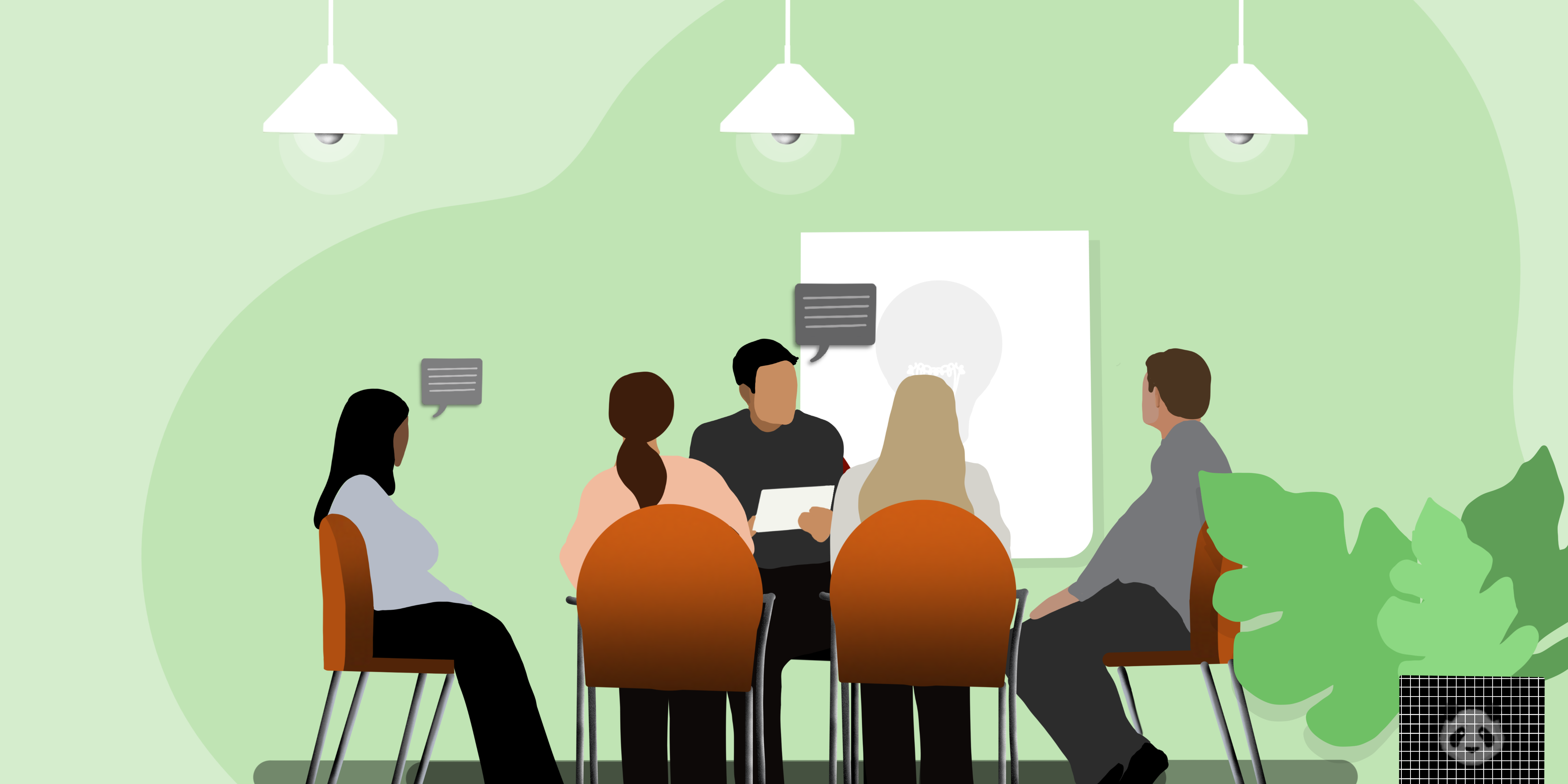 How to use Customer Intelligence to turn Data into Actionable Insights
In an increasingly competitive consumer market, brands that get ahead are the ones that best meet their customer needs—and then some. Once nice to have, customer loyalty is now critical to profitability and sustainable growth.
In order to achieve this, you need to collect data on what matters to your individual customers and understand how to act on it.
Enter customer intelligence.
Customer intelligence (CI) is the process of collecting and analyzing customer data in order to make more strategic, informed, and customer-focused decisions.
In this article, we'll walk you through how to collect and efficiently action customer data.
Table of Contents
How customer intelligence enhances the digital customer experience
Customers expect you to know who they are. They demand personalized experiences, tailored support, and meaningful customer journeys.
Of course, building or enhancing a personalized end-to-end customer journey is impossible without robust customer data and analytics.
In today's digital age, customers won't accept accidents (e.g. getting targeted for a customer segment they don't belong to). They expect thoughtful, intentional, and above all, relevant marketing. But while customer intelligence is critical to the customer experience, it isn't always easy to get.
Customer service calls and focus groups are a piece of the puzzle, but when it comes to scalable strategies, you need to think about big data. And from there, what to do with it.
What does customer intelligence empower you with?
Customer intelligence helps marketers reach the right people, at the right time, and in the right way. Here are some examples of what customer intelligence may help you understand:
The most effective path to conversion on your site
Which paid ads are generating the highest quality leads
Trends among converters (as well as sticking points surrounding those that bounce, show hesitancy, or churn)
Besides customer behavior-based data, CI can also tell you who your audience is and why they are interested in your product.
At SPL, we recently did just this with our client, MIT Sloan Executive Education (MSEE). Our team focused on better understanding the participants in their higher education program, prospective or past. We asked questions like:
Who are they?
Why are they interested in executive education?
How can their journey be improved and simplified?
How can we leverage what we know about past participants to help us attract more prospects?
From there, we built an omnichannel marketing program based on these specific personas and their unique needs and desires.
Empowered with this information, MSEE received thousands of new leads and email subscribers, generating a 111% increase in their database and a 67% increase in conversion rate.
Once you are armed with customer intelligence, you can make smarter, more strategic business decisions in a faster, more cost-efficient manner.
Which insights can you glean from customer intelligence?
While the personas and journeys will vary by industry and even customer segment, every business can benefit from increased customer intelligence.
Continuing with the MSEE example above, after analyzing past and prospective program participants, one insight was that database marketing campaigns were not segmented. This led to a lack of personalization and tailored automation, leading to low engagement and insufficient repeat registrations. In short, remarketing efforts were poorly designed and loosely targeted.
By simply segmenting the database and automating key communication campaigns, MSEE was able to drive a 21% increase in click-through rate (CTR) via email marketing efforts.
Let's consider how CI can help organizations across a few other industries:
In travel, the decision-making process tends to be long and carefully deliberated. Any way to facilitate the buying journey can speed up sales while keeping customers happy. For example, digital tour operators are emerging to beat out the competition's glossy brochures with speed and personalization.
In real estate, understanding buyer intent can help you gauge the likelihood of customers committed to buying in X timeframe, so you can prioritize those leads in your sales funnel.
In healthcare, privacy compliance dominates patient data handling priorities. But healthcare professionals across departments still need access to patient information to deliver personalized service. For example, with a centralized and segmented data system, a practice's outreach team can immediately alert patients who suffer from chronic migraines when a new treatment or recommendation becomes available.
What is a customer intelligence platform (and how to adopt one)
Now that we've (hopefully) sold you on the importance of customer intelligence, let's dive into what it actually looks like. You have customer data, but it's likely living in disparate systems and your team may or may not have taken the time to thoroughly analyze how it all works together.
The first step toward building a customer intelligence platform is to centralize this data and make sure it's accessible and approachable to relevant team members and stakeholders.
Investing in the right technology
Investing in any martech solution is a matter of finding the right vendor for your needs, customer journey, and goals, and using it to its full potential.
With CI platforms, it's important to note that as cookies are less and less accepted and stored, you'll want a customer intelligence platform that stitches together visitor data.
For a business with products or services that require longer considerations, it's increasingly important for awareness channels like paid advertising to, at a minimum, focus on ensuring that the site visitor is incentivized to give up a trackable piece of information like an email address or phone number. This stitchable data will enable your team to later connect the dots back to that channel as the first touchpoint.
It's also important to consider the features that matter to your business. Similar to any other digital tool, CI platforms offer varied feature sets.
For example, some may come with global, multilingual support, while others only offer support in one language. You'll also need to consider speed, the importance of existing vs. new data (e.g. if you want to leverage your CI primarily to analyze existing data streams or to also help you implement new ones, like surveys and engagements), and so on.
Why AI is becoming a critical component
Machine learning can help marketers make sense of big data, as well as determine how it applies to the business intelligence process.
Artificial intelligence (AI) is what enables your business to continuously seek the best options for customers on their buying journeys. AI can consider the differences between potential buyer A and potential buyer B and deliver them simultaneous yet multivariate experiences—at scale.
A strategy to maximizing conversions and customer relationships with customer intelligence
Now that you have some ideas for getting started, let's talk about how you can utilize customer intelligence to achieve critical growth goals and build out a more delightful digital customer experience.
1. Create a customer intelligence strategy
A great customer intelligence strategy comes together once your data sources are centralized. So, a great first step is ensuring your CI, CRM, demand-side platforms (DSPs), and customer data platforms (CDPs) work together for storing customer intelligence data.
Centralizing the information that each of these systems holds is critical to providing team members and stakeholders with a 360 view of the customer experience.
Here, you might ask questions like:
What data do we collect on customers in each of these disparate systems?
Is there any unnecessary overlap or duplication happening?
Is the data collected actionable, or does it first need to be analyzed?
Answering these questions can help you start to build a customer-centric strategy based on the tools you have in place, as well as recognize deficiencies and find the right products or people to fill in any gaps.
2. Accelerate the digital maturity process
Once you've answered the questions outlined above your strategy will begin to form. This next stage is all about enhancing your organization's customer analytics and ability to collect and present data in an actionable way.
It starts in the boardroom, getting senior leaders on board to drive a shift in company culture. And, as we all know, it's easiest to get buy-in when you can prove through metrics, market research, and behavioral data how the actions you want to take will positively impact the business' bottom line.
While some aspects of your strategy may be longer-tailed, think through any faster changes you might make for quick proof of concept.
We share additional tips and talking points for getting stakeholders on board and understanding the importance of a fully modernized, customer-forward martech stack in our article about legacy system modernization.
3. Utilizing customer data to improve the digital experience
So now, you've implemented new technology and fostered a culture that puts the digital experience first. The million-dollar question becomes: what do you do with all this data?
Customer segmentation
Customer segmentation is really table stakes at this point, and something every business should be doing. Fortunately, with the right tools in place, it's fairly quick and easy to implement.
The work we did with our client, Related, highlights the importance of segmentation. Prior to working with SPL, there was no direct feed of prospect data into a CRM platform or email service provider.
One of the consequences of this disconnect was impersonal marketing, which we know customers hate (and they can afford to, with other businesses doing it right).
By mapping and segmenting data to better personalize the customer experience, click-through, and open rates skyrocketed (their email open rate saw improvements that were 30-40% above industry average).
To get started with segmentation, you'll want to separate out your customer base as much as possible, using customer information and interactions to help you.
Where customers are located
Demographic information such as age and sex
How they're interacting with you (e.g. type of browser or device)
Traffic source (e.g. referral, email, social media, etc.)
Whether they're new or returning
Previous touchpoints with your brand
Implicit data gathered from website and mobile app tracking
Explicit data applied as account preferences
Purchase history
Using this data, you can begin to create and optimize journeys unique to someone's experience with your business so far.
Customer insights
As we shared with the MSEE example above, it will take analysis to turn data into insights, but these insights can be invaluable.
For example, if the data shows low engagement from a certain segment interacting with a specific email journey, you have a great starting point. Then, you can begin to test (for example, using your segments to automate different messaging) and learn. These learnings become your insights.
Insights can also come from running experiments on your website. Understanding how and why your audience makes decisions is the most critical customer intelligence you can hope to glean.
Micro-conversions can help you better understand customer insights and even create new segments.
For example, you can test several ad types (like inventory scarcity vs. social proof vs. expiring discounts) against an otherwise similar segment, like women that live in New York City and are repeat customers. Based on their reactions, you can segment them even further based on the ads that actually inspired a purchase.
You can then use these insights to optimize and personalize customer communication based on the campaign types you know influence their behavior.
Maintaining profitability
Measuring the ROI of customer intelligence isn't as difficult as you may think. Because many customer actions lead to clear KPIs (for example, cost per acquisition or customer satisfaction scores) you should be able to prove—in dollars—the benefit of your customer intelligence strategy.
Also, remember that buying software or implementing the right tools doesn't magically make the strategy work. In order to maintain profitability and continue to prove ROI on your customer intelligence strategy, set aside time to reevaluate your tools, people, and processes to avoid deadweight. Identifying and plugging digital marketing support gaps should always be top of mind.
Key takeaways
Customers are more demanding than ever, and they expect their digital experiences to be catered to them. And they have the right to.
The most competitive businesses are those that can keep up with ever-changing customer demands and deliver a delightful experience to each of their unique customers.
Creating a customer intelligence strategy and effectively centralizing and collecting data is the first step towards ensuring your business can meet this demand. From there, knowing what to do with your insights and putting your learnings into action will allow you to reap the benefits of customer intelligence and earn you the customer loyalty and retention necessary to growing your business and your bottom line.
SUBSCRIBE TO OUR BLOG DIGEST!
Submit this form to receive a monthly, curated digest of our blogs, filled with helpful thought leadership, innovative trends and industry insights, all delivered straight to your inbox.