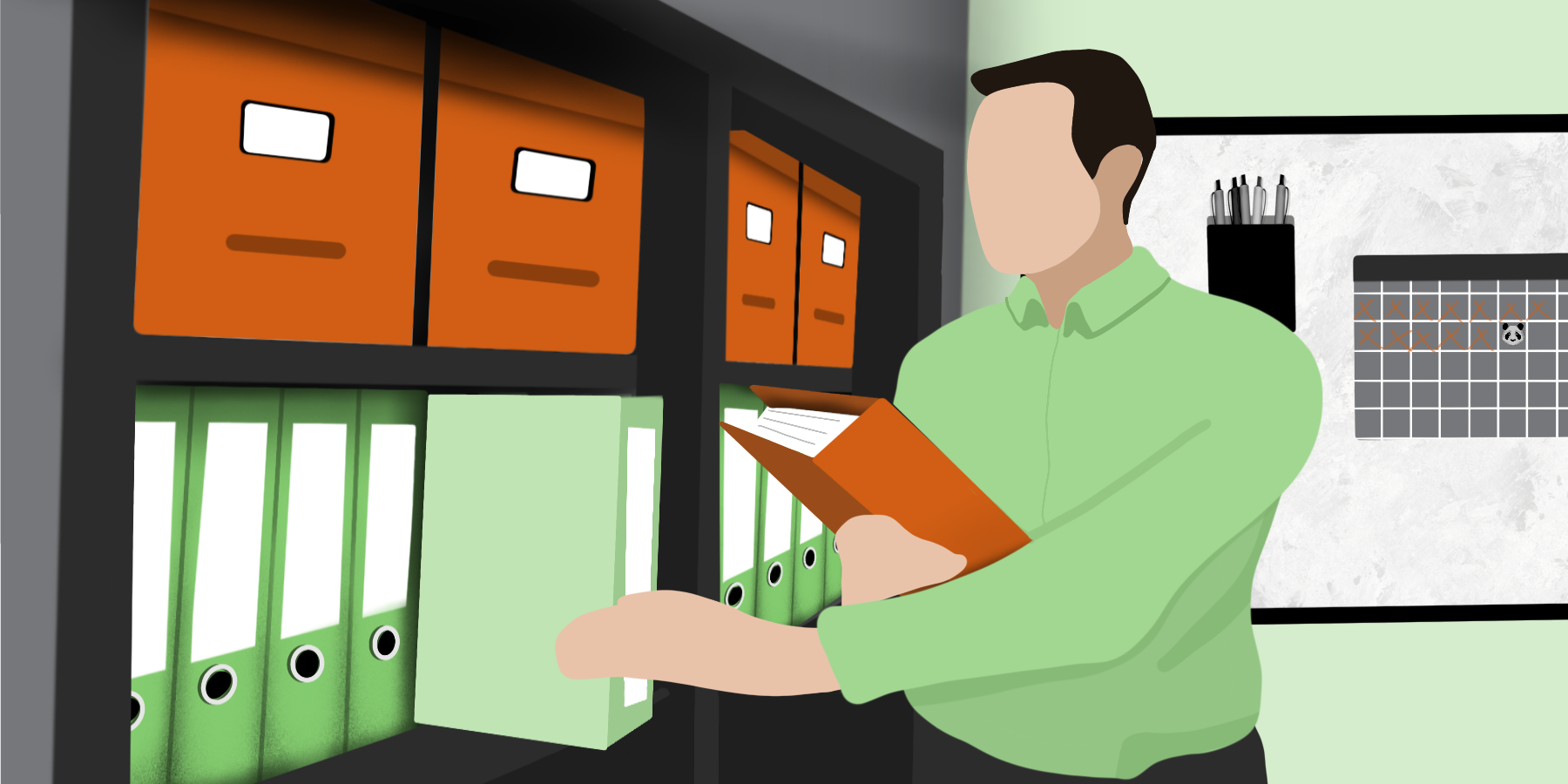 A Complete Guide to Marketing Asset Management
In the world of enterprise marketing, many teams start out with just one or two people and the foundation of their entire marketing system living within their heads. Quite often, these people don't see the need to immediately set up operational systems. As a result, cracks in operations begin to show when the team starts growing, especially if that growth is at a rapid rate.
Operations is not the most exciting part of marketing, but it is critical housekeeping for fast-paced, scaling marketing teams. Growth issues due to disorganized assets, like stalled projects, costly duplications, and wasted time, are preventable.
In this article, we'll walk you through the importance of having a single source of truth for your marketing and brand assets and how to streamline your files to create one.
Table of contents
How marketing asset management is critical to a sophisticated marketing strategy
An important step in preparing your business for growth and resilience to disruption is ensuring your marketing team has a single source of truth for promotional materials. Centralizing marketing assets saves businesses time and resources by enabling teams to work smarter.
A sophisticated marketing strategy is one that can scale and adapt quickly. Roger Pitton, Senior Business Development Manager at Sharedien, says:
"The increasing number of output channels and delivery destinations (websites, ecommerce, social media, partners) and the demand for more personalized content make it challenging to keep up with market needs.
This puts two major demands on your asset management system:
1) Scalability. The need for systems to scale to the workload as needed, which mandates a native cloud-build platform.
2) Adaptability. An API-first approach ensures you can adapt to any new input sources or output channels to stay ahead of your competition."
Here's an example of a time and resource drain that might occur when your content creation is ramping up, but your assets aren't organized.
Let's say your marketing manager is working with several others to create new landing pages to cater to new audiences. This project requires input from the product team, sales team, design team, SEO team, and freelance copywriters. Developing the strategy, writing the copy, and running it past various people for product accuracy and search optimization takes several weeks.
When the pages come to their final stages, the marketing manager stumbles upon an unfiled document with recently updated content guidelines as part of a brand consistency initiative. The project gets delayed as a new review using the updated guidelines is needed.
Having a single source of truth that all team members can access—and know how to use—is critical to avoid these costly mistakes.
Here are some types of marketing assets that you may want to account for when getting organized:
Training materials
Brand/design guidelines
Persona information
Logos/design/graphics materials
Social media templates
Content guidelines (visual, audio, and written messaging)
Performance data
Email flows
Media assets
Past marketing campaigns
You'll notice that different teams (e.g., the creative team, product team, data team, etc.) might be responsible for various components of this list. The more you grow, the more complex the access and collaboration get. This is why it's urgent to systemize your marketing assets.
Feeling the pain? Here's when you might need a marketing asset management system
While it's never a bad idea to organize your assets, there may be moments in your marketer's journey when you really notice the pain of disorganized marketing asset management.
Here are some common pain points that might lead to re-evaluating your system for managing marketing assets.
A growing team
Growth is the goal for most marketing teams. But major problems and setbacks can arise when marketing assets live in unintuitive folders, systems, or programs.
As you onboard new team members, especially as you subdivide your marketing team, an articulated, organized system can help you avoid duplicated work, miscommunication, or unclear processes that impact various marketing efforts.
Working with external support
You may turn to freelancers and agencies to help keep up with the demands of a growing business. However, you probably don't want to give someone outside of the organization full access to your team's shared storage drive.
When you begin working with external support, create limited-access subfolders that provide the assets they'll need. At Smart Panda Labs, we always make sure all assets are password protected when sharing them externally.
Saving old materials
Version control is a tedious but important task when creating new assets. This means clearly archiving or removing old versions of assets regularly. When this doesn't happen, or the process is unclear, your team can waste huge amounts of time creating new assets based on outdated templates.
You can minimize the pain points described above by creating a marketing asset lifecycle and bringing the whole team on board.
Avoid growing pains by adhering to a marketing asset lifecycle
From content production to brand management, when everyone follows a single process for creating and managing assets, you'll begin to optimize operations for functionality and efficiency.
The process may change depending on your unique organization and specific needs, but here's an example of what a marketing asset lifecycle might look like.
Create the asset
First, determine your process for creating assets. Think through questions like:
What is the ideation process like for each use case? (e.g., ad assets begin with a team brainstorm but blog article strategies are created by the content manager)
Who are the stakeholders for the asset? (e.g., the social media team owns social media templates, the creative team owns the ad assets, etc.)
What should the approvals process and workflow look like for each type of asset? (e.g., the manager will sign off each stage, and the director will sign off the final version)
How will assets be organized, and where will they live? (e.g., a standardized filename and folder hierarchy)
How frequently should living documents, like brand guidelines, be revisited, and who will own that process? (e.g., guidelines will be reviewed yearly in Q1 by the content manager)
Who is responsible for maintaining the organization of all assets? (e.g., the marketing manager will be responsible for maintaining asset organization)
At rapidly growing companies, it's easy for team members to create work and let it live in their personal storage drive. Setting a standard early for centralized, organized asset and marketing content management will help foster a culture of transparency, collaboration, and efficiency.
Give the asset an owner
We recommend making one person the stakeholder for each asset so you can ensure someone is going through the correct approval process, distributing the asset to necessary stakeholders, archiving it, etc. Essentially, one person is accountable for the lifecycle of the asset.
Ownership is especially important if the asset contains PII data or other sensitive information, so you may want a separate approvals process or storage location for this type of file.
For example, you may have a folder with all contractor and freelancer contact information within your marketing database. This folder might be controlled solely by the manager and password protected to keep the information safe.
Distribute the asset to relevant parties
Ensure that each asset is given correct sharing permissions. For example, you may want to give viewing-only permission on important guidelines for freelancers and agencies. Or, you may want to reserve editing permissions for those who have overriding editing power.
Create a clear process and standardize timelines for when each stakeholder may expect to see an asset, and how quickly they'll need to turnaround feedback.
Your team may already use a project management tool so that team members can visualize where a project stands and all of its associated sub-tasks (we use Wrike at Smart Panda Labs). Some marketing teams prefer to create their own Gantt charts or may have project managers dedicated to moving projects along.
Archive when necessary
As we mentioned, not archiving outdated assets can negatively impact a team's efficiency and resources. Create a process and destination for archiving assets when they are no longer a part of the cycle.
At Smart Panda Labs, part of our process is to use the "set expiration" feature from Box on digital files, so that old files aren't unnecessarily featured in folders. You may also want to set quarterly team meetings to go through your assets database and dedicate a specified time to organization.
Best practices for creating an organizational system
Whether you're simply being proactive or you've realized it's time to get organized, here are some best practices for creating a centralized repository for marketing assets.
Standardize folder and filenames
Come up with a standard formula by which you name every digital marketing asset. We'll use ourselves as an example.
Let's say we at Smart Panda Labs (SPL) are creating folders for our blog posts, white papers, and email templates. Our formula could be "SPL + [asset type] + number." Our first three blog posts would then be named SPLblog01, SPLblog02, and SPLblog03. The first white paper would be SPLwhitepaper01, the second email template would be SPLemail02, etc.
You may also want to include other information, like the date created in your formula or the author's name (e.g., SPLblog03Jones). Think through what data you want to be immediately identifiable by looking at a filename and come up with the formula from there.
Identifying data you may want to consider using in filenames include:
Date the asset was created
Last name of the author or owner
Type of asset
Asset number (e.g., BLOG013 could indicate the 13th blog post in a series; you may not want to include both asset number and date)
Team name (e.g., BRAND or CREATIVE)
Determine which feel most relevant and necessary for your team, as you'll want to keep your filenames under 25 characters for readability.
The same goes for folders. Maybe you want to keep separate folders for drafts, to-be-reviewed items, and published assets. These folders may then become SPLblogDRAFT, SPLblogREVIEW, and SPLblogPUBLISHED, all in the master file: SPL Blog Posts.
Categorize assets by type and date
As we showed above, you may want to include the type and date in your naming convention. But if you're working with large volumes of files, you'll want to categorize these assets into dated folders. For example, you may have a folder called "Email Marketing," and within this section, folders might be organized by years and quarters or months.
Within these folders, you may have others that illustrate the workflow for the project. For example:
01 – Drafts
02 – Ready for Final Review
03 – Ready for Publishing
04 – Live Emails
05 – Archived
The hierarchy of your file management is important. You can make it work for you by organizing files by type, date, and stage of your workflow.
Provide training to all team members
Once you've established a naming convention for all file types, it's crucial that everyone who creates assets—including contractors, freelancers, and agencies—understands and uses the same system.
Consider making this a part of your onboarding process. You can also send a checklist for all external submissions, including making sure the file is properly named. If your system is complex, consider recording your screen while naming and organizing a new file so that users have a very clear understanding.
Choose the best tool for your needs
While any of these systems may well meet the needs of your marketing organization, at Smart Panda Labs, we tend to recommend Box for most of our clients. Box is easy to use while still maintaining the integrity and breadth of features of an enterprise product, like the ability to password-protect specific files and set expiration dates for shared folders. Box also incorporates some additional features, like project management with its Relay tool, which enables it to act as a central hub for your team.
Depending on your needs, you may also consider a digital asset management (DAM) system. DAM software tends to work best for large teams that work with many different types of media files. DAMs use AI and advanced search capabilities to increase your chances of finding an old campaign image or audio file within large volumes of assets.
To the extent that you can, use one system for all types of files. This will help you stay organized across roles, functionalities, and even departments.
Wrapping up
If you're a large organization (or are hoping to be one day) and you want to minimize the pains of scaling, prioritize the optimization and organization of your marketing assets.
The hardest part is getting started—choosing a system, renaming files, and determining processes for how your team will stay organized moving forward.
The process itself may not be the most glamorous of marketing tasks, but your business and your future teams will be thankful you took the time to get organized. A more sophisticated, scalable, and proactive marketing strategy awaits you on the other side.
SUBSCRIBE TO OUR BLOG DIGEST!
Submit this form to receive a monthly, curated digest of our blogs, filled with helpful thought leadership, innovative trends and industry insights, all delivered straight to your inbox.