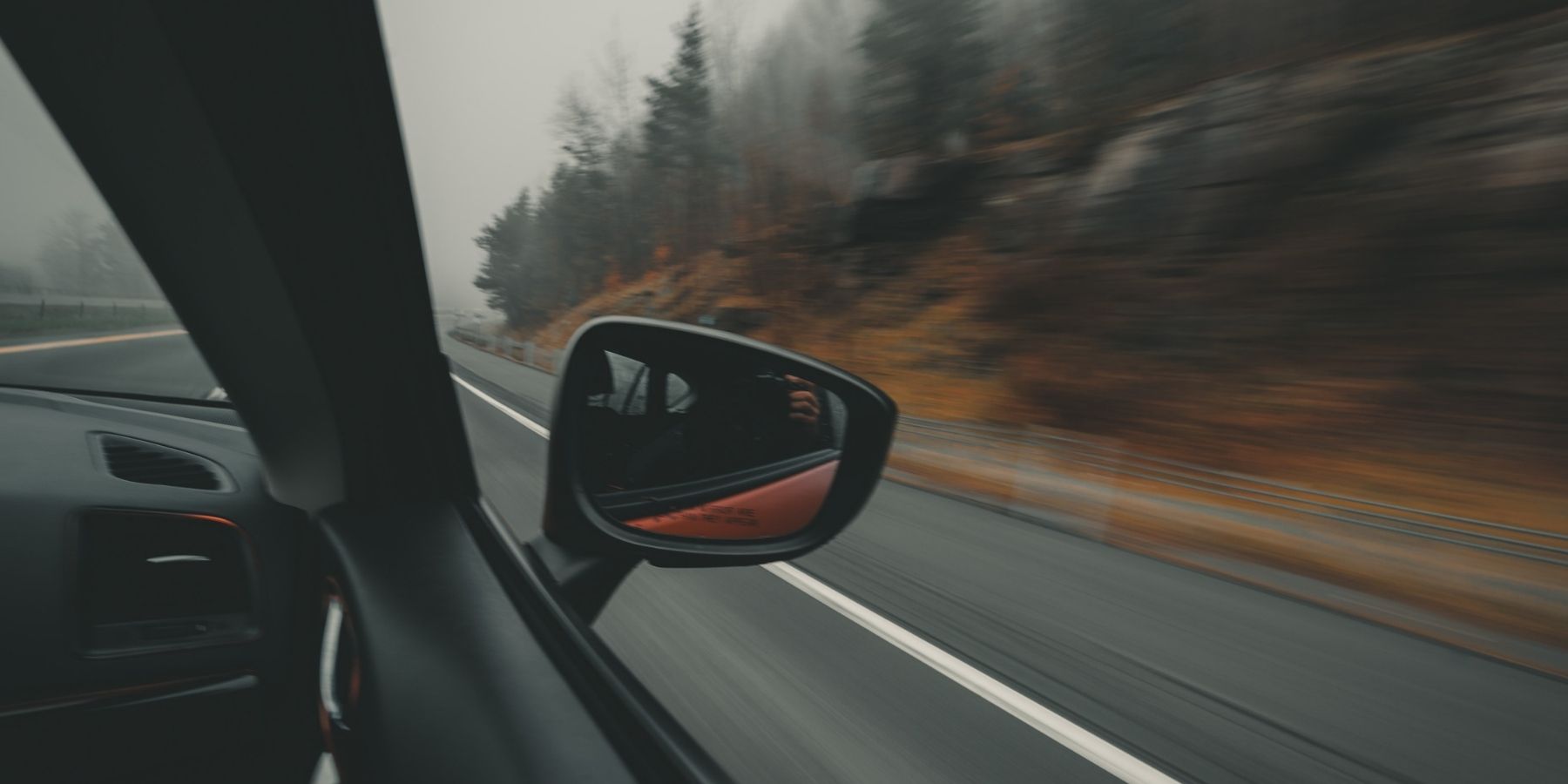 How to Accelerate The Digital Transformation Process
So, how can you hasten your digital transformation process to meet the moment and ensure you meet or exceed expectations?
By focusing on a digital experience strategy above all.
In this article, we unpack why an exceptional digital experience is crucial to success. We also explore the opportunities that digital transformation affords your business, the barriers to progress, and the solutions to overcome them.
Table of contents
Why it's important to go beyond a digital presence and prioritize the digital experience
To keep up with demand, trends, and expectations, it's critical to improve your digital experience before you fall behind the curve and lose out to digitally savvy competitors.
As exceptional experiences win the day, it's crucial to grasp what the digital experience truly entails. This will help you to:
Define business-wide goals and tie them to measurable outcomes
Ensure you are investing in the right tools (or leveraging existing ones in the best way)
Effectively improve the customer experience at every digital touchpoint
Empower organization-wide adoption to meet and exceed performance expectations
Stay up to speed with dynamic customer demands
Embrace agility and take appropriate risks to remain competitive
Is there a difference between the digital experience and the digital customer experience?
The digital experience encompasses the entire digital ecosystem. This includes both the customer experience (which is external-facing) and the employee experience (which is internal-facing).
The digital customer experience, on the other hand, is anything that directly touches the customer, from advertising to web properties to communications, and the measurement of all those touchpoints.
Thus, the digital customer experience is a piece of the digital experience at large.
When building a digital transformation process, you need to develop fundamental strategies and practices that empower your business to accomplish a purpose at every point in the customer journey.
This goes beyond simply adopting powerful new digital tools. You need c-suite buy-in and employee adoption to leverage your tools to reach their potential and ultimately produce the best results.
In effect, to create an exceptional digital customer experience, you need to build a seamless external and internal digital experience from the top down.
The opportunities that digital transformation affords your business
There are dozens of benefits to digital experience transformation. From providing personalized customer journeys that foster loyalty and retention to leveraging data to make smarter business decisions.
Here are five benefits that stand out from the crowd:
1. Leverage data to find growth opportunities and uncover and address pain points
Knowledge is power, and data packs a ton of it. Without data, it's difficult to quantitatively and qualitatively understand:
What's working as intended, what's broken, and where the sticking points are
What may break if a process changes
If there are any gaps that need to be filled that could enhance an experience
How your customers feel about every touchpoint in the buying journey
If you're reaching your customers in the right way, at the right time, with the right information and messaging
How and why certain systems are driving retention or churn
With each day, the power and opportunity that you can leverage from data increases.
For example, done right, leveraging machine learning capabilities can help you analyze and action your customer's needs, pain points, and desires in real-time. You can also use it to automate communications and tasks, learn from intelligent recommendations, and more.
But this means little without a detailed digital roadmap. Otherwise, you're taking in data at record speed but don't have benchmarks or goals to measure it against. Worse, you don't have a long-term customer data storage strategy and lose crucial information over time.
Related companies, a privately-owned real estate firm, had a similar problem. They launched a website, ran paid ad campaigns, and invested in Salesforce Marketing Cloud—but their digital strategies were faulty.
In essence, they adopted the right digital tools but hadn't uncovered how to use them to their fullest potential. And if you don't know what to look for, data is as invaluable as foreign money with no place to spend it.
We ran an audit to properly analyze performance and uncovered several weaknesses in The Related Companies' digital user experience. After enforcing our recommendations, they saw:
A 164% increase in conversions from organic search
A 575% increase in CTR on their paid search campaign
A 26% increase in lead conversion
A 15% increase in email engagement
To learn more about how we used data and analytics to help Related Companies make smarter digital decisions read the full case study.
2. Create a more seamless ecosystem to drive your business forward
When systems work well together, they're bound to provide a more seamless experience. This logic must be applied to digital experiences, too.
This is why it's critical to consider organization-wide goals when shopping for digital solutions. If you buy one shiny new tool after another, but they don't integrate with one another, you won't achieve peak performance. In fact, you may end up creating more work for yourself.
Take MIT Sloan Executive Education (MITSEE) as an example. They recently completely moved to the Salesforce ecosystem to drive their business forward; from operations, marketing, and intelligence perspectives. And they did this all while harnessing the capabilities of robust technologies to fuel their digital experiences.
Prioritize adopting technologies that have multiple capabilities, are agile, and able to grow with your business. This will save you time and money in the long run, and importantly, create a seamless ecosystem that incentives adoption.
3. Build a more personalized and consistent customer journey
As we mentioned at the outset, customers give significant weight to the experience. Today's buying journey emphasizes unique, segmented, and targeted journeys.
This is key, as 66% of customers expect companies to understand their unique needs. And 52% of customers expect offers to be personalized 100% of the time.
Given that personalization demand is trending upwards, companies that don't tailor their offerings to unique needs will fall behind.
To create a one-of-a-kind experience, you need to speak directly to your audience with targeted messaging.
We did just that for UF Health Cancer Center when they asked for our help to increase awareness for a specific procedure. Because they didn't know how to reach their target audience to bring awareness to this unique offering, they weren't seeing many new patient sign-ups.
Through our personalized and targeted approach to lead acquisition, we saw 1,500 clicks and 217 conversions (forms completed) in the first three weeks. And over an eight-month period, we generated:
816,073 ad impressions
$14.17 CPA
26,045 total clicks
$1.31 cost per click
Not only was this great for their ROI, but they were able to finally reach and engage the people who truly needed this treatment.
4. Increase ROI on digital investments
Inefficiency is the fastest way to burn investments. The good news is, done right, investing in digital transformation can generate valuable rewards, such as:
Lower operating costs
More sales through digital channels
Stronger customer relationships
Better-quality offerings
Increased customer engagement, loyalty, and retention
A competitive advantage
A plethora of data that enables you to make smarter decisions
An 803% increase in CTR
A 32% decrease in CPC
That's fast. And it proves that with a well-executed strategy, you can see an increase in ROI almost immediately.
Year over year, they saw:
A 26% decrease in ad spend
A 24% decrease in CPC
A 66% decrease in CPA
A 101% increase in the average CTR
A 154% increase in conversions
5. Stay flexible, agile, and prepared for change
If COVID-19 has taught us anything, arguably the most important benefit is the ability to adapt to unpredictable change.
Digital experience transformation affords you the opportunity to make organizational and experiential changes at speed. But again, just because societal demand calls for rapid innovation doesn't mean you should rush the process.
Curbside pickup, telecommunications, telehealth, virtual events, and more digital experiences like these helped to ease the burden of the recent global health crisis.
As the prioritizations of convenience and value are here to stay, it's even more critical to demonstrate the same level of agility as we enter a new normal.
Importantly, once you do begin your digital transformation process, you must consistently keep pace with customer expectations and market trends. Momentary agility will only lead to short-term gains.
The barriers to successful digital transformation
The best way to realize success is to get ahead of potential barriers. This way, you'll be ready to deal with any challenges that come your way and save time and money otherwise spent putting out fires.
Here are some of the main barriers to successful digital transformation, with solutions in short order in the following section.
Being able to deal with the perpetual change involved in digital transformation
The digital economy is shifting at a breakneck pace. We'd be lying if we said keeping up with these changes was easy.
In fact, this means that you'll need to revisit your strategies, processes, tools, procedures, and experiences quite often.
Conversely, weaker performers evaluated their digital systems and performance annually. If you don't keep up with analysis, evaluation, optimization, and iteration, you'll quickly fall behind.
The serious concerns over data security and regulations
The main types of digital security threats include:
Cybersecurity risk (cyber attacks such as extortion)
Compliance risk (not complying with regulatory requirements)
Automation risk (compatibility issues)
Workforce risk (unmotivated employees that improperly manage tools)
Third-party risk (vulnerabilities related to outsourcing sensitive information)
Data privacy risk (the inability to protect private information)
Resilience risk (negative events compounding due to incorrectly implementing new technology)
Failing to consider all of the above could put your entire company at risk, alienate customers, damage your reputation, and eat into your profits.
Employee insecurity as roles and requirements change
Without a motivated team ready to dive into change, your digital investments will suffer.
That said, change is hard, and it's difficult to incentivize employees to embrace it—especially if they're comfortable with the current systems.
This is why it's so important to get leadership buy-in. Otherwise, it's all too easy to foster resentment due to a lack of accountability and effort at the highest level.
If you improperly set expectations, move too quickly, skip comprehensive training, launch changes without guidelines, reallocate employees without much thought, and don't lead by example, you will likely struggle.
Social disconnect as brands rely on technology
An interesting result of digital adoption is ensuing social disconnect. As brands and people rely more on technology than ever before, we've sacrificed some key human needs: connecting in person.
Of course, this has been difficult during the pandemic. But especially as lockdowns end, people are yearning for a return to face-to-face experiences.
This can throw a spanner in the works, as just as you embrace a digital experience transformation, your customers may seek a digital disconnect.
Cost
Getting digital adoption right may be an expensive upfront investment. If your business has tried and failed in the past, leadership may be wary of setting aside a big budget for round two.
Even if this is your first attempt at digital transformation and you follow the best practices, you may lose money. Any number of things could go wrong, like investing in the wrong tools, under leveraging platforms, using tools incorrectly, getting the customer experience wrong, and so on.
It's a risk that we feel is worth it, but there's no shortcut to success.
Lack of leadership and technical expertise
If you don't have leadership with technical expertise, it may be difficult to get it right. That said, a digital experience consultancy can fill that gap, at least temporarily.
But in the long run, the most successful companies benefit from hiring digital talent, such as a chief digital officer (CDO) or chief analytics officer (CAO).
Investing in talent costs money, takes time, and may require leadership restructuring.
How to optimize your current digital offering and overcome common pitfalls
Everything we just outlined has a solution. Here's how to get it right:
Adopt a customer-focused mindset and approach
If you make tech decisions based on what you think will make you digitally savvy, rather than your customer's needs, you'll be left behind when trends shift.
As you begin your digital transformation journey, make sure your decisions are based on the customer experience above all. To do this, it's key to switch your mindset from product-focused to customer-focused.
Once you've built these foundational digital processes, it will be much easier to ensure that your subsequent digital decisions follow a similar path. The subsequent solutions explain how to do just that.
Align organization-wide goals with digital marketing decisions
Choosing to center the customer experience is a good start, but it won't get you far without organization-wide-goal alignment.
This is where leadership buy-in comes into play. Digital initiatives must come from the top-down so that everybody is embracing change, on the same page, and excited to invest in the right tools to drive the organization forward.
Before you begin, it's critical to lay out clear priorities that are tied to measurable outcomes. Of course, getting boardroom buy-in and agreeing on business-wide goals isn't easy.
The best way to tackle this hurdle is to collect supporting data that paints a picture of the opportunities your business will reap from a digital experience transformation. This includes data on your current industry, trends, customer needs, competitor analysis, etc.
Then, use those findings to:
Identify key opportunities. For example, increase website traffic through targeted paid ad campaigns, with an ultimate opportunity to increase conversions and decrease CPC and CAC.
Explain how inaction will lead to pain points or negative outcomes. For example, a competitor retail business may target your audience and successfully engage them with a great digital experience at every stage of the funnel (awareness, consideration, decision, retention, and advocacy), leaving you at a severe competitive disadvantage.
Showcase the benefits in specific detail. Such as, by investing in digital experience transformation processes that enhance the customer experience at every single touchpoint, you can generate X% of new leads and X% increased conversion rates in X timeframe. In the meantime, these efforts will increase CLTV and boost ROI.
When you present data in this fashion, it helps you to tell a compelling story that's hard to ignore. Plus, it makes it far easier to adopt the right marketing technology because you've built a strategic digital roadmap that fits with foundational goals.
Focus on employee adoption to empower your team
Happy employees are more productive and do more quality work. Because employees are the heartbeat of your organization, their buy-in is key if you want your digital systems to run as intended.
To get your employees excited about these changes, you need to create a dynamic business environment that (again) is led from the top-down, centers accountability, and takes their ideas into account.
Digital transformations are more likely to be exceptionally effective when:
You delineate clear roles and responsibilities and put somebody in charge of each transformation initiative
You hold people accountable for meeting the goals they've been tasked to achieve
You balance expectations appropriately and define responsibilities by individuals, groups, and the organization at large (in order to not unfairly place the probability of success on one person or team over the other)
This makes sense, as clear processes, procedures, and shared responsibilities are table stakes for most business endeavors. Digital experience transformation should be no different.
Prioritize integration for a seamless experience
Whether it's leveraging an existing tool in a different way, or strategically choosing a new one, your tech should integrate so that everything works together. This point goes to the importance of a seamless digital ecosystem.
This will help to streamline adoption and use, make data collection and analysis easier, and lead to better employee and customer journeys alike.
A digital experience roadmap is your best asset here. Similar to a business plan, a roadmap will help you to:
Uncover areas of strength and opportunity
Help you to clearly define your goals
Give you an organized overview of your timeline
Help you stay accountable to your predefined goals
Ensure you don't skip a step
Present your ideas eloquently and persuasively
But before you can build a comprehensive roadmap, you need to understand how mature your digital experience is at present. A digital experience maturity quiz is a great jumping-off point.
Actively assess digital risk to stay secure
We outlined many potential digital risks that are serious in nature.
Luckily, there are plenty of ways to manage them and remain secure and compliant:
Audit your organization's critical assets to identify vulnerabilities. This includes anybody that influences your organization (i.e. stakeholders and customers), as well as the existing tools that you use (i.e. websites, databases, payment processing systems, etc.).
Understand if you are following the proper compliance guidelines. To do this, you may need to bring in a security expert to ensure no stone goes unturned in your audit and that everything is above board.
Proactively set up defenses against potential attacks. For example, if you adopt a new database management system that not every employee needs access to, limit entry to critical eyes only. Simultaneously, define the process to give employees ad hoc access need be (i.e. they request access, receive a PIN that works for X amount of time, and then expires). The more proactive you are with preventative measures, the less vulnerable you'll be to an attack.
Consistently monitor your systems to check for susceptibility. This may involve acquiring new talent, such as a chief security officer (CSO). Or, you can outsource this task to a trusted third party. Either way, do not go live and expect smooth sailing. You must actively monitor risk to avoid it.
Raise workforce awareness. Policies are only effective if properly enforced. And the best way to enforce new policy is to bring awareness. To do this, be transparent with your employees about new practices and procedures, properly train them, and be available to answer questions. For example, if your team isn't aware that logging onto a certain tool or platform from a non-authorized IP address could jeopardize security, they'll likely make this mistake. Communicate often, verbally and in writing, to keep your team up to speed.
Tie security to business goals. This ties into the employee adoption thread. If your team is motivated to prioritize security, they'll likely give more weight to your security policies and procedures. If it's a hassle that takes time and effort with no reward, they will be less motivated; thus less inspired to buy into digital adoption efforts.
Keep up with technology trends and stay agile. Technology shifts at lightning speed and this can, unfortunately, have security implications. For example, the Apple App Store often releases updates that could leave your live app open to vulnerability. In order to avoid this, you'll need to monitor these releases and conduct security patches every single time. This is akin to updating your phone in order to patch a bug that hackers took advantage of. As long as you monitor your systems, trends, updates, and so on, you'll be in the clear.
Continuously evaluate and optimize your digital tools
Along that same vein, digital transformation is not a one-and-done experience. Rather, it's a continuous process that requires nurturing in order to thrive.
This is why leadership buy-in, organization-wide goals, employee engagement, and the customer experience matter so much. If everybody is working together in a seamless ecosystem built on a strong foundation, it will be much easier to evaluate what's working, what isn't, and what needs to change.
If your digital experience transformation is piecemeal, half-hearted, and full of sticking points, you'll lose money and your effort won't meet expectations and goals.
The answer? Consistently evaluate and update your strategies and processes through data gathering, insights, and experimentation. This will help to drive iteration, learning, and growing—all tenets to a successful digital experience.
Key takeaways
Deciding to embark on a digital experience transformation presents endless opportunities. At the same time, it's full of challenges that you must understand and strategically overcome in order to realize success.
If you develop a clearly defined plan that centers the customer experience and journey and prioritizes a seamless digital ecosystem, you'll be well on your way to untold benefits.
SUBSCRIBE TO OUR BLOG DIGEST!
Submit this form to receive a monthly, curated digest of our blogs, filled with helpful thought leadership, innovative trends and industry insights, all delivered straight to your inbox.