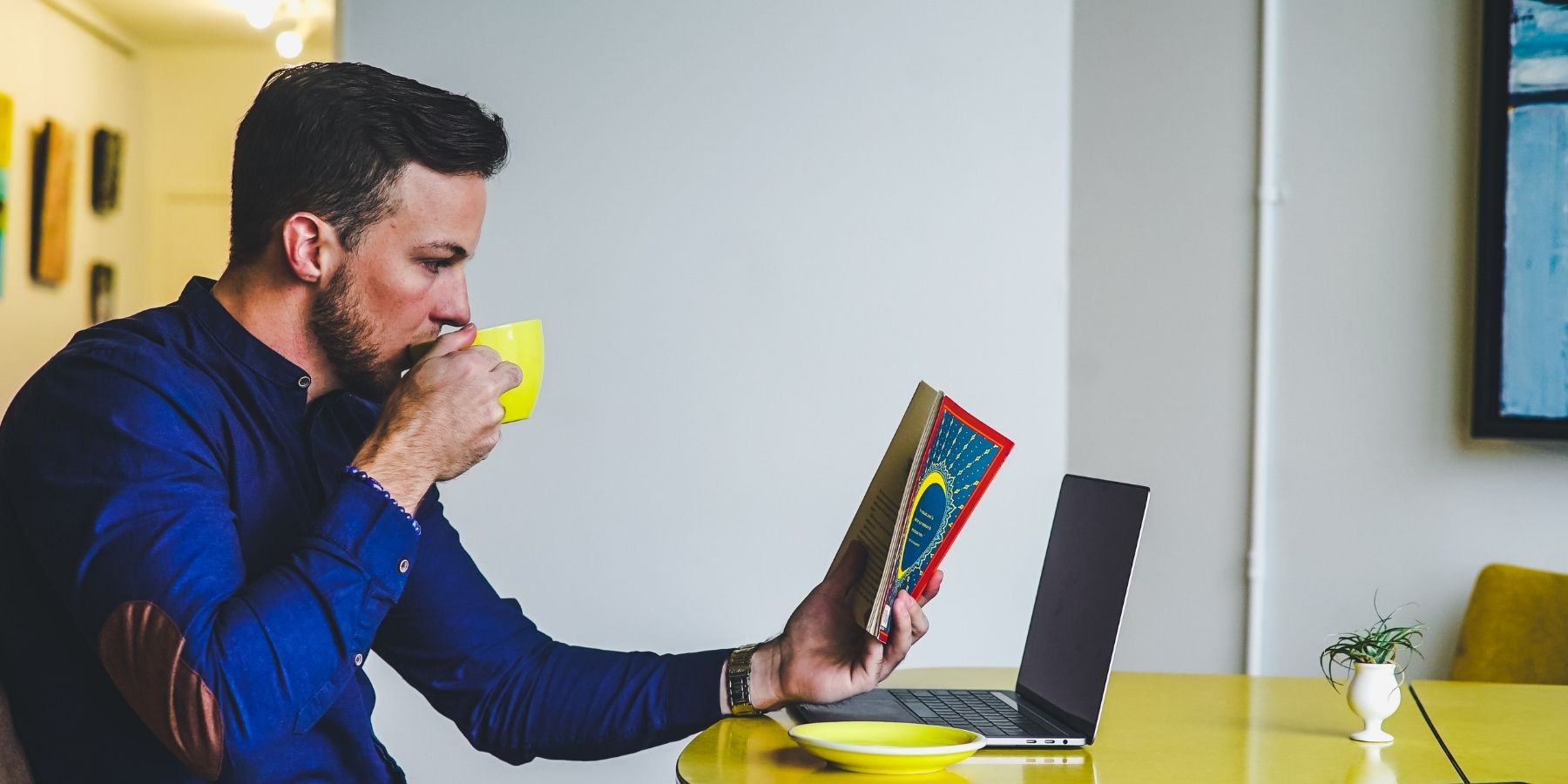 How to Find New Growth Opportunities by Conducting a Modern Marketing Audit
Despite the rise of distinctly 21st-century marketing tools, many businesses use a marketing audit model that's barely changed since the 1950s. This older model does not take into account new trends, fresh ideas and, most importantly, the digital experience.
In order to audit the entire digital experience across every touchpoint, it's no longer possible to view 'the business' and 'the product/service' as two separate entities.
Rather, a modern marketing audit should focus on your business goals as a whole, narrowing in on how you can improve your customer experience through enhanced marketing efforts—not the other way around.
In this article, we'll show you what a modern marketing audit looks like, why it's fundamental to the future of your business, and crucially, how you can carry out an effective marketing audit that will help your business to thrive.
Table of contents
Step 1: Understand why you're conducting a marketing audit in the first place
When conducting a modern marketing audit, don't just look at linear consumer journeys. Take every single consumer interaction into account, as well as the way your business interacts with the internal team and your wider audience.
Why is this important? Because modern consumers place a high value on a brand's philosophy. They want to know what you stand for, what you value, and how you conduct business.
Research from Gartner reveals equality tops the list of consumer values in 2020, while inclusion and diversity are also important considerations. Significantly, consumer intelligence provider Euromonitor shows 29% of consumers are actively involved in political and social causes and 31% buy from brands that support their beliefs.
With this in mind, auditing that only concentrates on assessing marketing behaviors isn't just outdated, it may be tone-deaf to consumer needs.
A good modern marketing audit takes an organization-wide approach. They are fact-finding missions that give you insights into your existing tools, systems, and processes. Ultimately, they uncover how to effectively use your tools in order to improve the customer experience from every angle.
Get buy-in from teams and stakeholders
Taking a holistic approach means treating everyone in your business as a stakeholder. This includes your product developers, sales, customer experience, IT architects, the c-suite, and of course your marketing team.
When everyone is treated as a stakeholder, they have skin in the game and feel motivated to collaborate with other teams. This is the quickest way to fix problems and build new solutions that benefit the company, individual teams, and customers alike.
Regardless of who ultimately 'owns' the processes and objectives within the marketing ecosystem, working as one team removes internal barriers and opens the door to progress.
Set clear objectives to ensure your goals are business-focused first
An essential part of making your marketing audit a success will be setting clear objectives, for instance:
Raise consumer awareness about your product or service
Increase your business's market share
Gain a competitive advantage in your target market
Expand your digital presence
A key part of getting buy-in from teams and stakeholders is to ensure these goals are business-focused first. This way, everybody within your organization is invested in the outcome because they are working towards a goal that benefits everyone.
Once you've established clear business goals, you can set up marketing goals as a means to support these organization-wide objectives.
Some examples of marketing-specific goals may be:
Increasing quality traffic to your website by deploying more paid media campaigns
Converting browsers into buyers by A/B testing CTAs on your website to increase conversion rates
Improve website SEO to get more conversions from organic search traffic
As marketing audits often lead to an overhaul of your existing strategy and marketing assets, and may even involve a rebranding, you need to be absolutely clear on why you're doing this in the first place.
Step 2: Clean, collect, and benchmark the right data
Effective marketing audits should be objective, comprehensive, and systematic.
To start, you'll need to look at your business environment and goals from a macro and micro level to uncover what is and is not in your control (and best interest). From there, it's all about analyzing existing data and its relevance to determine realistic goals and a comprehensive strategy to support achieving them—all with the customer experience top of mind.
Let's explore each of these processes in more detail.
Analyze your business environment
In order to accomplish this, your marketing audit should touch on every aspect of your business, which can be broken into three primary areas:
The macro-environment. Assess external factors that affect and influence your business (and in turn your marketing functions). This can include your target audience, the platforms you use to communicate with them, competitors, and your local or regional base. A detailed audit will also take into account broader aspects such as the political and economic landscape.
The microenvironment. Identify and assess everything within your business' control. This includes the software and channels you use to reach your ideal customer, as well as your team's skills, knowledge, and mindset.
Existing marketing strategy. Audit your existing strategy and how effectively you're currently meeting your goals. Key considerations should include your brand identity and how credible it is compared to your competitors. It's also important to consider the marketing environment and whether you have the right talent and technology in place to fulfill your marketing objectives.
Look at existing data and its relevance
Once you've identified the scope of your audit, your next consideration should be existing data and its relevance.
Organizing data across every tool and platform will help you to understand how your business has evolved on the whole, how various solutions have impacted your successes (or failures), as well as help you to predict future trends.
In order to properly organize data across every tool and platform, we recommend following these four steps:

Audit your data sources and their metrics
Collect historical data into a single source
Set your benchmarks
Define your goals
When you are auditing data sources and their metrics, be mindful of the accuracy of your data and the provenance of your sources.
For example, if you use an email marketing tool and notice that your messages are not CAN-SPAM compliant, that will present a delivery challenge. Therefore, if your messages are not being properly delivered, your email open rates may not fully represent customer interest and behavior.
As you begin to set your benchmarks and define your goals, get specific. For example, if one of your goals is to increase consumer awareness, set out what this means in quantifiable metrics, such as:
Increasing sales by 55% in Q3 and 30% year over year
Increasing organic search traffic by 110%
Increasing email sign-ups by 15%
This is easier said than done and can present monumental tasks, especially if your business has little to no digital presence and you want to upgrade your digital marketing strategy. This is where pulling in a third party to conduct an independent review can provide the objective support you need.
Step 3: Conduct your marketing audit with the customer experience top of mind
While there's no one-size-fits-all way to conduct a marketing audit, the steps to make sure it's as robust and comprehensive as it can be will be similar across business types and industries.
1. Set or re-determine core business and revenue goals
Your future marketing activity will be determined by your business goals. This is why it's imperative to get everyone in your business on board.
The goals you set need to be SMART (specific, measurable, attainable, relevant, and time-based). Otherwise, you'll end up wasting time and money trying to hit unrealistic goals in an unspecified time frame. For example:
Specific: Increase website traffic through paid search marketing
Measurable: Increase click-through rate by 150% in 2 months, reduce cost per click by 5% in the 1st month and 10% in the 2nd, drive 1 million impressions in 2 months
Attainable: Ensure appropriate bid changes, keyword changes, and ad changes are made to improve chances of success
Relevant: Design and develop targeted campaign landing pages to bring ideal customers to the site
Time-based: 2 months (with benchmarks at both the 1 and 2-month threshold)
They should also include short and long-term goals that you plan to meet within 12 months and 24 months respectively. For example:
Within 12 months, quality website traffic will be booming thanks to paid search optimization efforts and CTR and CPC will significantly decrease as a result
Within 18 months, we will increase our traffic's likelihood to convert through continuous website testing and optimization efforts
In some cases, you may even find it's beneficial to outline a multi-year plan if your business works to longer lead times.
Remember to define your terms of reference and bear in mind your limitations, including marketing budget, resources, and staff.
2. Evaluate your marketing personas
Marketing personas can be a useful tool if deployed properly. Use your goals to inform which traits and data points you include, not the other way around. This way, your marketing personas will accurately inform the marketing activity you're investing in.
For instance, say one of your goals is to increase consumer awareness. To do that, you need to attract and engage potential customers, and referring to your buyer personas should theoretically help in this effort.
That said, many off-the-shelf personas are vague and don't give you enough insights to meaningfully inform your marketing strategy. They may state that a persona is "time poor", for example, but not explain why that's true or relevant to your activity (e.g. they are constantly in meetings or on the go, thus email outreach is preferable to sales calls).
To ensure your marketing personas give you actionable information, include more than the standard pain points and desires. Go further by including details like:
Their ideal methods of communication (e.g. phone, email, LinkedIn direct message)
The language they use (which helps with personalization)
The existing tools they use (which informs your competitive analysis)
What problems, if any, they have with their existing tools (to ensure you're nailing why your solution can help them solve gaps in service)
To lock down these details, encourage customer interviews to ensure your theoretical audience is based on real customer insights.
3. Analyze the competitive landscape
This is where the bulk of your macro environment analysis takes place. It includes identifying your primary competitors and any gaps in their offering to see where you can gain a competitive edge.
Consider your competitors' platforms (both digital and physical) and think about brand maturity and credibility.
Carrying out a detailed SWOT (strengths, weaknesses, opportunities, and threats) analysis will help you visualize how your business fares in comparison to your competitors.
Additionally, a PESTLE (political, environmental, social, technological, legal, and economic) analysis will help you picture that within a broader social context. This is important because, as mentioned above, the broader social-political landscape does play into the buyer journey and may affect consumer decision-making.
Again, a detailed strategy here is key. Otherwise, you're left making blanket judgments based on cherry-picked elements rather than taking into account every single aspect of the nuanced consumer experience.
4. Re-evaluate your marketing technology
Now is the time to critically assess the tools, technology, and resources at your disposal in order to create a detailed inventory. This will help you plan an effective strategy further on.
Auditing your existing technology will identify gaps in your armory. For example, you may realize that you are spending tons of money on a robust subscription service that's actually producing no ROI. And you only are now noticing because you haven't been running automated data analysis on its performance.
This can feel upsetting, but it's actually a positive and necessary part of the process. Seeing your assets laid bare enables you to strategically fill in those gaps, which is where Smart Panda Labs comes in.
Thanks to the COVID-19 pandemic, technological evolution is happening at a faster rate than many businesses can keep up with. But digital transformation is complex. It's not simply about updating your website, sending out more emails, or increasing the number of paid ads you run.
The digital arena is an ecosystem made up of different strands and competencies, culminating in your digital presence.
For example, we recently helped real estate firm Related Companies transform their digital experience to adapt to this new behavior. Our review led to a complete digital overhaul that resulted in a 164% increase in conversions from organic search and an increased click-through rate of more than 500%.
Not only that, we implemented a new analytics platform, enabling them to continuously gather customer insight and allowing them to make informed decisions about future marketing strategies.
Top Tip: Modernizing your marketing legacy systems is a critical part of creating exceptional digital experiences. That's because legacy technologies are often not consistent across every digital touchpoint, which can create friction in the customer journey. To learn more about how to audit your existing Martech stack, read our detailed guide on how to modernize your marketing legacy systems.
5. Audit channel activity and marketing assets against the fundamentals
With the broader aspects covered, it's time to audit your existing marketing channels. You must ensure every aspect of your content, communication, and creatives are in line with your core business goals and speak to your target audience.
This gets into the minutiae of how your business or brand presents itself to the world. Areas to audit include:
Current marketing campaigns
Visuals such as your logo, images used on your website, and any physical marketing assets
Specific channels such as your website, paid search, organic search, social media messaging
Specific types of activity and their relevance including content marketing and video marketing
Offline marketing including radio, press, and industry events
Once you've wrapped up your audit figure out if these tools are worth keeping and enhancing, or scrapping and starting anew.
For example, a shiny new tool may look great on the surface, but if you don't implement it strategically, you may as well be throwing money out the window. Ask yourself if you can accomplish the same outcome by using an existing tool more efficiently, or if a new tool truly is the best way forward.
Either way, processes are key.
6. Set your hypothesis and establish early experiments
Use your findings from all the above (including your benchmarked data) to come up with a marketing strategy hypothesis to reach your new goals.
Check your existing performance and consider how this corresponds to your new marketing goals. You'll naturally find gaps and be able to identify what is and isn't working and, from there, can begin to run experiments to improve the outcomes.
If you're not getting the results you want, think about whether your goals were SMART in the first place. Whatever you do, avoid focusing on criticizing performance and instead analyze the facts and learn lessons from your experiments.
The data you've collected should allow you to start hypothesizing and implementing different strategies to gauge potential next steps.
7. Create a plan of action
Document your findings and set out a clear action plan that will enable you to meet your goals. It's a good idea to prioritize steps and start with quick wins, such as fixing broken links or adding missing content.
Tackling these smaller issues head-on isn't just methodical; it will instantly improve consumer experiences and give you and your team the motivation to keep moving forward.
Also, don't be tempted to take shortcuts when it comes to documenting your results and setting out your marketing plan. A survey of more than 3,000 marketers found that those who documented their strategies were over 300% more likely to report success.
It's a similar story for marketers who set goals and proactively plan projects. Their reported success rate is considerably higher compared to those that don't put plans on paper.
Key takeaways
An effective marketing audit is an opportunity to look at your business outside of departmental silos. Good auditing shines a light on your entire business, enabling you to explore every aspect of the consumer experience from every angle.
It's also an opportunity to objectively identify your overall strengths and weaknesses and see how your brand measures up against the competition. Every flaw is an opportunity to learn, rather than a problem to dwell on.
But the most important benefit of any marketing audit is encouraging a growth mindset. Your teams and stakeholders should work together in a unified effort to drive your business forward.
SUBSCRIBE TO OUR BLOG DIGEST!
Submit this form to receive a monthly, curated digest of our blogs, filled with helpful thought leadership, innovative trends and industry insights, all delivered straight to your inbox.