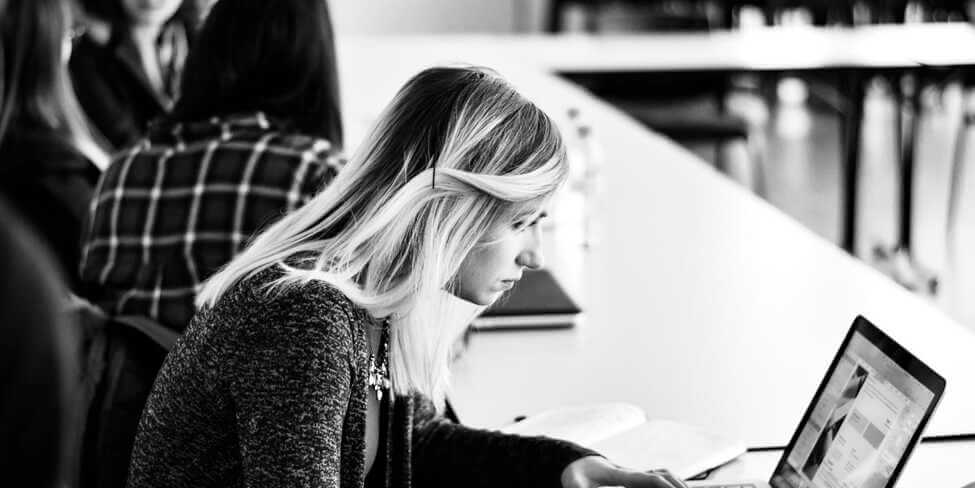 How to Build Processes Around New Marketing Platforms
The marketing technology landscape is evolving at a rapid pace. While a robust marketplace may seem favorable, this actually makes choosing the right tools for your business a challenge.
Why? Because investing in a shiny new tool without an implementation and management strategy is like buying an expensive Ferrari and storing it in the garage. You may take it for a spin time and again, but you rarely harness its incredible power.
In order to avoid this outcome, you must first understand what you need and why you need it. From there, it's all about calculating what you will use your marketing technology for, how you will implement it, how it integrates with your existing systems, and the strategy for ongoing management and optimization.
In this article, we'll discuss how to align your new and existing marketing platforms with your business objectives. We'll also give you some unique tips for how to leverage your platforms' capabilities to maximize output and improve your digital experiences.
Table of Contents
Identify desired business outcomes for your marketing platforms
Knowing what you want from a new marketing platform is key when considering the technologies on offer. Ask yourself high-level questions (with short and long-term goals in mind) such as:
What do you plan to get out of this new technology?
What business outcomes will it help you achieve?
Is it possible to accomplish these goals with your existing technology stack?
If so, why did you choose this technology in the first place and what has gone underleveraged?
If not, is there a way to integrate new technology with your existing one to maximize output? Or, is it best to move on from certain platforms because they no longer align with your desired outcomes?
Once you have a clearer picture, figure out how you will center your processes and automation around your new (or existing) technologies to ensure your investment yields the maximum reward. To do this, follow three steps:
Figure out your specific goals and objectives that go deeper than the high-level questions listed above. For example, do you want to increase your number of new leads per month by 20%? Or, reduce manual tasks by 120% through automation and reinvest your people power to drive growth? The more you lay out your specific goals, the better decisions you'll make.
Identify the components you need to create to meet those goals. This includes building processes (or automation workflows) to get the most out of your stack. Consider which team members will be responsible for what, how you will center the customer experience, and how you will engender consistency across every channel.
Choose new technology platforms that align with your desired goals and processes (or invest your energy into leveraging an existing platform with these outcomes in mind). We'll get more specific about how to choose the right ones for your brand in the next section.
Audit your processes to uncover short and long term needs
Auditing your existing processes is key to uncovering future needs and opportunities. After all, if you don't know what isn't working, or has been underleveraged, you won't truly know how to fix it.
The best way to go about this is to identify what gaps new technology can fill. The last thing you want is getting stuck with something you don't need or that overlaps with an existing tool. In fact, you may already have what you're in the market for and simply need guidance on how to get the most out of it.
As you audit your stack, consider the following:
Industry-specific vs. Agnostic platforms
Many businesses are presented with industry-specific options, such as real-estate customer relationship management (CRM) platforms. While these are certainly tailored to your specific needs, they may not have the capabilities of an agnostic platform like Salesforce.
When considering industry-specific vs. agnostic platforms, keep the following in mind:
Price. Agnostic platforms, especially well-known ones, may come with a hefty upfront price. That said, high-costs often mean high-capabilities. Of course, an enterprise-wide platform like Salesforce may never meet your needs if you don't know how to fully leverage its platform. On the other hand, industry-specific platforms may have a small upfront cost but hit you with hefty fees every time you need customization (which is often a frequent need).
Integration with existing platforms. Agnostic platforms are likely to integrate with your existing tools, whereas industry-specific platforms may need custom integrations (if possible) or lack cross-compatibility. If you're starting from scratch, industry-specific may make more sense, but you must consider the ability to scale.
Ability to scale. Can this tool grow with your business? Ideally, you should be able to implement a tool and stick with it long-term. Agnostic platforms often update their software to keep up with market trends or changing technology needs, which can give you a competitive advantage over smaller, industry-specific platforms. Flexibility, agility, and innovation should be top of mind.
Procurement and actual usage
Consider how these platforms will contribute to a better customer experience and business growth. Specifically, how will you actually use them, and to what end?
For example, if you're investing in an SEO tool to improve the technical health of your website (and subsequently the user experience), how will you implement the changes needed to improve performance?
Or, if you're investing in a paid media tool to reduce campaign costs and improve click-through rates, what steps will you take to increase conversions of the additional traffic?
Related Companies, a privately-owned real estate firm, came to us with these very questions. They decided to invest in digital outsourcing to help get their digital efforts on track. We first assessed gaps in their existing platforms and user experience, ranked them by priority, and then recommended avenues to optimize and enhance.
Ultimately, we helped them understand what tools they needed to procure in order to reach their goals, and then laid out a strategy for using them to their full potential. Check out the full case study to see the results.
Without a clearly defined deployment, updating, and management plan in place, you miss out on long-term results. You may get lucky and cultivate short-term gains, but they likely won't be enough for a substantial return on your investment.
Implementing and leveraging full platform capabilities to maximize output
Along the same thread, figuring out "how will we make this work" is the key to getting the most out of your marketing platform. This comes back to choosing the right technology to grow with your business and adapt to your changing needs.
In order to ensure you are leveraging full platform capabilities to maximize output, make sure to:
Create documentation and formal training
Your marketing technology is only as powerful as the people deploying it. Even if you choose to automate several functions across the organization, those still need to be set up in a way that aligns with your needs. Documentation ensures that everybody is on the same page.
And training, whether in-person or video calls, adds context around your documentation and allows for follow-up questions and real-time feedback.
Make sure to consistently update your training to ensure it doesn't go outdated and answers FAQs and use-case queries as they arise.
Not use technologies for what they're not meant for
This may seem obvious, but if you end up using technologies beyond their intended capabilities, you could damage the user experience and jeopardize your reputation.
For example, investing in a chatbot to manage all customer inquiries, no matter their priority level, removes the human element that is absolutely necessary for customer service. Consider the point of the technology, what needs it fulfills, and apply it strategically.
Avoid putting bandaids over leaks (so to speak)
If something isn't working, don't simply buy a new tool to fix the problem on the surface level.
For example, if your landing pages aren't driving conversions, don't invest in landing page templates right off the bat. Instead, get to the heart of the problem to identify if it's the copy, call-to-action (CTA), or a technical issue that's hindering results.
Then, make the necessary changes and A/B test with a tool like ABTasty to see what sticks. If nothing is working, then you can consider investing in a new tool that promises to deliver.
Best practices to get the most out of your marketing technology stack
There are many best practices to keep in mind to help you get the most out of your marketing technology stack.
Automate at every opportunity
If you can find an avenue to automate, use it. This will help to reduce human error, save you valuable time, and cut costs.
For example, if you buy an email marketing platform, manually setting up each and every campaign will eat up your time. Instead, leverage its automation capabilities (if applicable) to schedule outreach based on predetermined factors of your choosing (e.g. user behavior, triggers, segmentation, personalization).
Deploy your technologies at the right time
Next, it's critical that you bring in the right technologies at the right time. This is where a digital roadmap comes into play.
For example, we helped UF Health Cancer Center prepare for the launch of a marketing campaign promoting an innovative treatment. We advised them to produce targeted educational assets to share before and during the campaign to create awareness and drive appointment requests.
If they had simply launched the campaign without supplemental assets, it would not have met their audience's needs. Further, the context and tone of the campaign itself were critical to get right, so we A/B tested headlines, subject lines, calls to action, design, and types of content to understand what resonated the most.
This leads us to our final best practice.
Keep the customer journey top of mind
A seamless customer journey is one of the most important aspects of your marketing strategy. No matter what tools you invest in to meet your business goals and needs, you should prioritize the digital experience strategy above all.
That's because your marketing stack is likely going to directly touch the customer. Thus, each tactic that you deploy should accomplish a purpose at a particular point in the customer journey. Your technology should be mutually beneficial to both your business and your customers to inspire loyalty, improve the buyer journey, and drive ROI.
These tactics will vary depending on your business journey.
Tips for early-stage organizations
This is about having the fundamental strategies, practices, tracking, etc. in place to leverage your new marketing platforms and drive modern digital tactics. Don't try to grow too fast and skip out on laying the groundwork. You will rely on these strategies and tactics every step of the way.
For example, how are you going to create awareness around a new campaign? Further, how will you support the buyer journey at each touchpoint?
As described in our UF Health Cancer Center example above, detailed strategies and practices to supplement a campaign (e.g. to get ahead of common objections and answer questions) is just as important as the campaign itself.
Consider every stage of the marketing funnel (awareness, consideration, decision, retention, advocacy) and build practical strategies for each stage of the journey.
Tips for developing stage organizations
As you grow, you should build a framework to create the processes to analyze data, gather insights, and use experimentation to drive iteration, learning, and growing.
For example, once you launch a landing page, you should constantly check your site analytics to see what's working as intended and what, if anything, is interfering with the user experience.
Automate reporting if possible to get daily or weekly insights for number of visits, click-through rates (CTR), bounce rates, conversion rates, and so on. If anything is impeding the customer journey, optimize, A/B test, redeploy, and continue analysis.
Never stop learning, testing, optimizing, and growing. The moment you do is the moment you stop leveraging your marketing stack to its fullest potential.
Key takeaways
Before you consider investing in new marketing technologies, audit your existing tools to identify gaps and opportunities. From there, figure out which tools align with your short and long-term needs and goals and build a procurement and usage strategy that will ensure maximum output.
Then, align your deployment strategy with your customer's needs and keep the digital experience top of mind. If there is an avenue to automate, take it, and reinvest your people power in analyzing and optimizing your tools as needed.
Top Tip: A digital experience consultancy can be just what you need to unlock your marketing stack's maximum potential. We partner with you to uncover your objectives, help you choose, implement, and manage the right tools for your business, and stick around to optimize your tactics for as long as you need. To get started, sign up for a free consultation today.
SUBSCRIBE TO OUR BLOG DIGEST!
Submit this form to receive a monthly, curated digest of our blogs, filled with helpful thought leadership, innovative trends and industry insights, all delivered straight to your inbox.