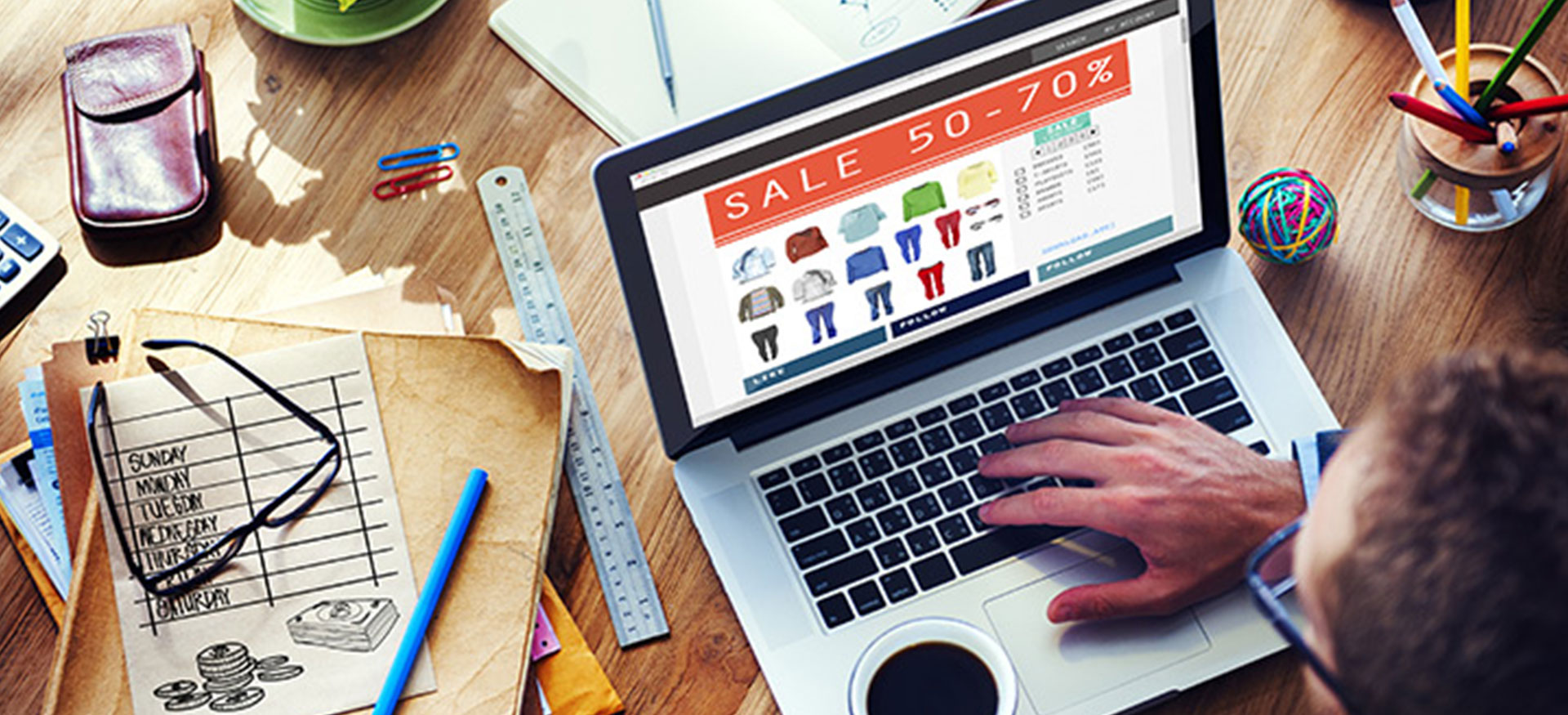 4 Methods for Improving Conversion Rates
Conversion rate optimization— it's a mouthful. It's also a science and an art … and frankly, a lot of work. But few aspects of your digital marketing strategy are more important than this cumbersome term.
Our crowd of friends at Wikipedia define conversion rate optimization (CRO) as, "a system for increasing the percentage of visitors to a website that convert into customers, or more generally, take any desired action on a webpage."  If you just totally zoned out, or assumed this was just a fancy way of talking about split testing, we understand. At Smart Panda Labs, we define CRO a little differently—it's a way of thinking about all the digital experiences you offer.
As with any strategy, the first step is defining a goal. Are you trying to sell more of a particular product, book more hotel rooms, register more participants, increase the number of leads or increase the quality of those leads? Once you have a clear goal in mind, you can work backwards from that destination, thinking through the various touchpoints along the route. And then the fun begins.
Here are four of our favorite methods for increasing engagement and conversion rates across your digital channels.
#1: A/B Testing
I'm sure you guessed we were going to say this—if you know anything about us, you know testing is a panda's best friend (as we like to say, Always Be Testing). To determine the optimal experience for your consumers, you must constantly and repeatedly test every element, measuring and analyzing the results and leveraging those insights to inform your next test or segmentation. Testing should play a role in everything related to CRO.
Really, you can't test too much. From entire web pages to a series of pages (like a checkout process) to specific sections (like the navigation) to page elements (headlines, images, and buttons), testing them against alternate versions will keep you busy …  forever. You can test one or more version against your current baseline, and you can show that test to all your visitors, a percentage of them, or even just select audiences (like consumers coming to your site straight from paid media). These tests should help you find pain points and roadblocks on your site—touchpoints where you can improve the experience, remove anxiety and influence people towards a specific action.
Tools tip: A key to testing success is to arm yourself with the proper tools. A free tool like Google Optimize is a great way to get started if you are new to this, or if you're trying to get leaders to buy into a testing strategy. However, if you really want to do some fancy and exciting stuff, investing in an enterprise tool like Optimizely will enable you to generate insights capable of truly transforming your business.
#2: Targeted Messaging
People don't often associate targeted messaging with CRO, but special promotions or social proof (such as a testimonial from an industry expert, or a message to the effect of "5000 people are looking at this hotel right now") are designed to nudge people toward making a decision, right? These are tactics are intended to optimize your conversion rates.
The key here is to use the method that best aligns with your goals. For example, if your goal is to sell more products, book more rooms or generate more leads, then perhaps a cart or form-abandonment message would be best. When someone is about to leave the site without converting, try injecting a message that offers a special discount or gift for completing the process then and there.
However, if your end goal is to increase average order value, total revenue or lead quality, try testing the abandon message against showing social proof, like the number of people who bought in the last month or how many people have this item in their shopping cart at this very moment. While this may not get as many conversions as the promotion, it may be better for your bottom line. Again, it goes back to starting with your goal and working backwards.
Tools tip: A great tool for this method is Yieldify. Their platform offers a number of options, from overlays with forms to message bars with counters, and allows you to test them. You can also use tools like Optimizely to run these tests, but their experimentation platform is not designed to run targeted messaging 24/7/365.  So, if you don't want to invest in another robust tool, use Optimizely to test what works and then a simpler tool to inject the winning messaging.
It's also important that your tool allows you to show different messages to different audiences. While promos may work great on returning visitors, social proof may be the key for people coming via paid search. Test your messages to determine what works best for whom. Then get crazy and further target your messages. This is when the fun really begins.
#3: Personalization
The more you know about the people on your site, the more you can surface the content, products or services they most want. Remember, we live in a world of instant gratification, so the more you can reduce their effort, the more likely they are to convert.
Start by segmenting the people on your site, landing pages or mobile app into different audiences. For example, you can split users up by metropolitan area if you're in real estate or by new vs. returning customers if you're in the retail industry. The more information you have, the more personalization you can perform—and the more personal, the better. (As general rule, make sure your segments don't get too small for what you're able to manage and analyze.)
Once you have performance data for these segments, try to discern what the different drivers are for these audiences. Also be sure to review past A/B tests and parse them by those same audiences. Insights from these steps should drive your ongoing personalization campaigns.
As you continue to create and customize these campaigns, think about ways to personalize headlines, homepage messaging, navigation. And remember to Always Be Testing. Even once you know this personalization campaign works, you'll want to continue to test against a control group to ensure you're getting optimal results.
Tools tip: Optimizely has a specific platform designed for personalization. It can be fed data from a number of different sources, including the data it's able to collect on its own. However, if it were up to me, I would use something like Tealium in conjunction with Optimizely for my personalization efforts. Tealium will gather mounds of data for your analytics, ad tracking, CRM, ESP, etc. It can be easily configured to send whatever data is needed to a personalization platform like Optimizely.
If you're getting a flood of traffic and want to try personalizing to some very small audiences, Qubit is also a great tool to consider. If you're in an industry like gaming, or you're a large retailer, this may be a good way to go.
#4: Triggered Emails
People don't often think of emails as an optimization tool, but they should. There are a number of industries, both B2C and B2B, in which people need time to make decisions. These decisions may involve multiple visits to your site or perhaps an online conversion that leads to an offline sales process. So how do you continue to influence your audience when they aren't on your site or in your mobile app? Emails.
By determining proper trigger points, you can send targeted messages that help move people toward online and/or offline conversions, surfacing relevant information. Emails are a great way to remove anxiety, focusing on one singular goal with each communication. These communications start knocking down barriers at each touchpoint, giving a person the chance to make a decision and convert.
And, of course, test. Split test your messages, email designs and imagery, the points at which they trigger, frequency of the communications, subject lines, headlines and more. Remember, this is not a light switch, this is a journey. You have to help your audience in the right way, at the right time. If you were on a road trip, you care about the location of the closest gas station only when you're low on gas. If you just filled up, a gas station is irrelevant to you. Figure out when your prospects need to fill up, and be there with the gas.
Tools tip: There are a lot of good email service providers out there that enable triggered emails, from Salesforce Marketing Cloud to Adobe Campaign. The key here is to use your ESP to do the triggering, not a third-party tool. Keep all things email-related in one place across the enterprise. You won't believe how much easier this will make your life!
All together now
All of the above methods work great in and of themselves. But, if you really want to provide the best possible digital experience, do them all—and do them in concert with one another! Sync your A/B testing with your targeted messaging as part of a personalization campaign that includes triggered communications. Boom. Make every facet of your customers' journey feel like it's all about them.
To accomplish this, you need to understand who the person is—or at least which audience they are a part of—across multiple digital assets. Here again is where something like Tealium comes into play, serving as a central hub for all this information. Then, the data can be segmented and pushed to Optimizely and Yieldify and Salesforce Marketing Cloud, enabling these powerful tools to perform in harmony.
The methods above will help you provide a digital experience that removes barrier after barrier at every single touchpoint, reducing and removing one anxiety after another and significantly increasing conversions. If done properly, you won't just have a one-time customer, you'll have created a loyal fan who keeps coming back and brings others will them. And that is what true CRO is really about.
SUBSCRIBE TO OUR BLOG DIGEST!
Submit this form to receive a monthly, curated digest of our blogs, filled with helpful thought leadership, innovative trends and industry insights, all delivered straight to your inbox.