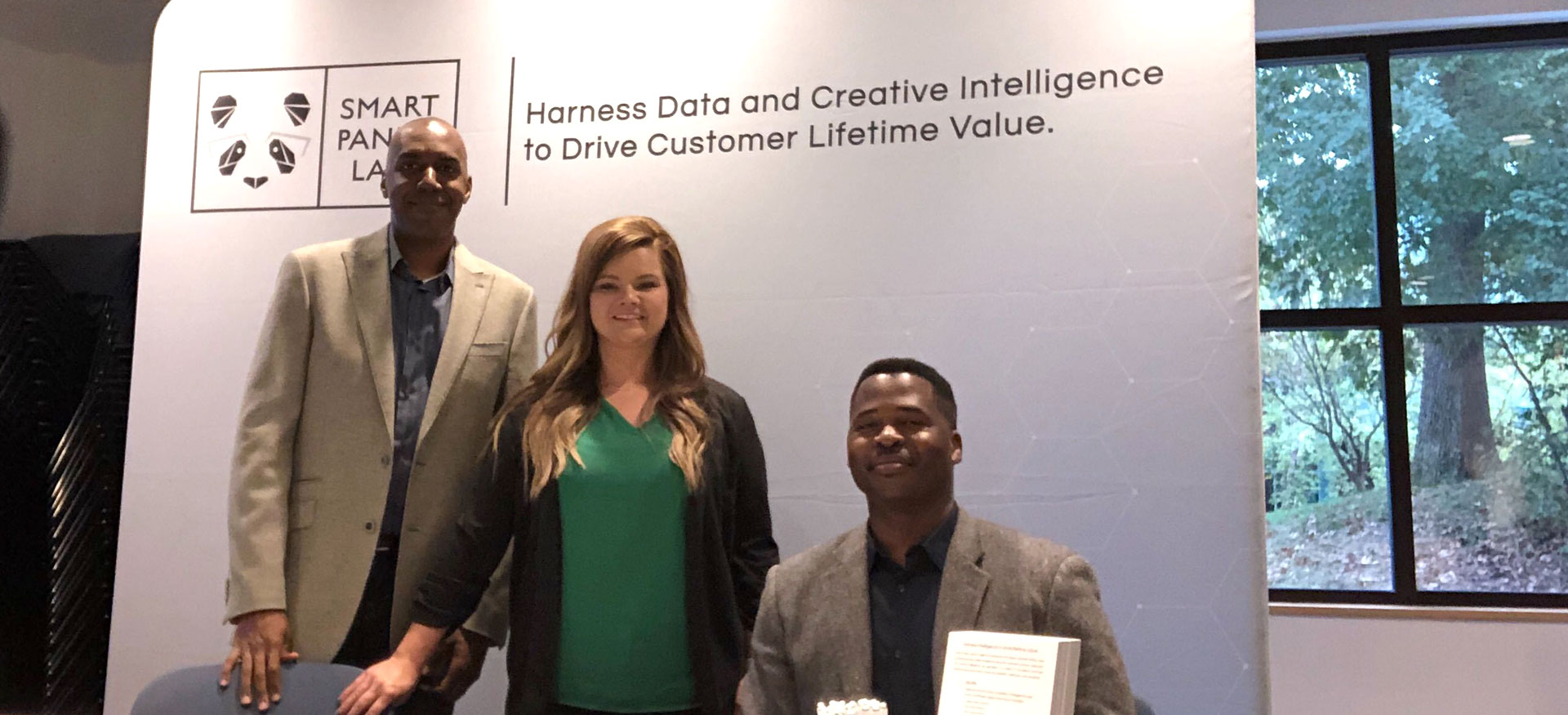 Smart Panda Labs Presents at Salesforce.org and Brandeis University Marketers Meet-up
Orlando, FL – October 3, 2019 —
Smart Panda Labs, a digital consultancy that leverages data and creative intelligence to drive customer lifetime value, today announced that Shamir Duverseau, the firm's co-founder and managing director, will be a featured panelist at the first-ever Salesforce.org and Brandeis University Marketers Meet-up on October 7 at Brandeis (Waltham, MA). The day-long program will examine engagement across the student lifecycle. Duverseau will discuss the digital strategies that higher ed marketers can use to effectively reduce ad spend for high conversion rates in marketing campaigns.
The Salesforce.org and Brandeis Marketing Meet-up will bring together marketers from leading colleges and universities throughout New England to share in best practices across each stage of their customers' journey – from recruiting to engagement to advancement. "Smart Panda Labs helps organizations optimize the customer journey in order to realize a return on their investments every step of the way. We are thrilled to share some valuable insights at the Marketing Meet-up and demonstrate how customized digital strategies and tactics can drive increased conversions while reducing costs in higher ed marketing," said Duverseau.
Smart Panda Labs Approach – Creative Intelligence Smart Panda Labs uses a creative intelligence approach to developing digital strategies for their customers, which blends both art and science for increasing customer acquisition and improving customer retention. For example, working hand-in-hand with higher ed organizations, Smart Panda Labs develops customized solutions based on a thorough identification and diagnosis of the digital experiences that result in increased costs and sub-optimal performance. This allows Smart Panda Labs to partner on a solution and to test hypotheses, "ensuring we live up to the brand promises of reducing costs while also increasing conversions and driving lifetime value," noted Duverseau.
About Smart Panda Labs
Smart Panda Labs is a digital consulting firm that drives customer lifetime value by optimizing every digital experience along the customer journey in a variety of considered purchase industries such as higher ed, travel and hospitality, healthcare, real estate, retail, and technology. MWBE-owned and founded in 2010 by digital strategy experts from Fortune 1000 companies, Smart Panda Labs is focused on the strength of data-driven and creative intelligence to increase their clients' new customer acquisition and improve customer retention. Visit Smart Panda Labs. Follow us on LinkedIn and Twitter.
SUBSCRIBE TO OUR BLOG DIGEST!
Submit this form to receive a monthly, curated digest of our blogs, filled with helpful thought leadership, innovative trends and industry insights, all delivered straight to your inbox.