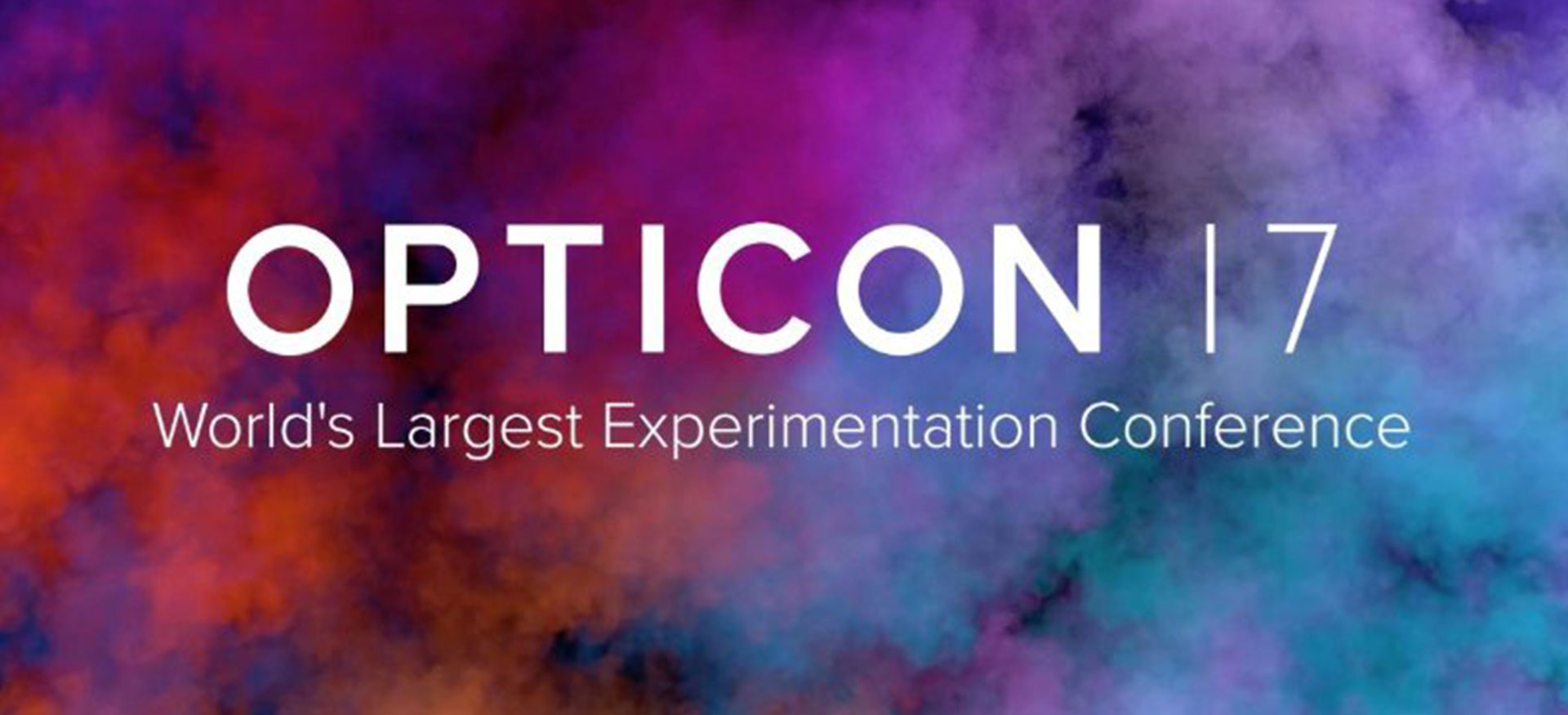 What We Learned from Opticon '17 — and Office Space
My colleagues and I recently returned from Optimizely's annual conference, Opticon 2017, in Las Vegas. The focus of this year's event was on building and scaling a culture of experimentation across teams, channels, products and device. The three-day conference was attended by more than 1200 executives, product managers, marketers, testing novices, experimentation gurus, and developers. As well as four smart pandas.
Experimentation—from simple A/B tests to rigorous analysis—is at the core of everything we do at Smart Panda Labs, and it's how we're able to optimize digital experiences that drive ROI and customer loyalty for our clients. Suffice it to say that we were like kids in a candy store (or, pandas in a bamboo oasis) at this year's Opticon.
Here are our top three takeaways from the conference. And because we love drawing analogies to cult classics almost as much as we love testing, we're waxing nostalgic for Office Space on this one.
Don't relegate testing to the basement
Successful experimentation doesn't happen in isolation. It's not Milton in the basement, alone with his red stapler. Testing requires buy-in from leadership and a team-wide understanding of its value. Give testing a seat at the table and it can become an integral, mission-critical part of an enterprise's ability to meet goals, solve problems and make decisions. Of course, getting this level of buy-in takes time and effort. In the overwhelming majority of organizations, this means it will be a journey, not a light switch.
Call in "the Bobs"
Sometimes testing strategy and effective CRO requires the help of experts. Even the notorious consultants from Office Space have a place sometimes. Believe it or not, Optimizely supplements their own team of testing gurus with the B2B experts at FunnelEnvy to help them increase the number of tests they can run, the speed with which they can implement them, and the resulting insights and iterations. The right outside experts can help companies achieve much greater ROI from their testing efforts.
Avoid printer rage
While testing may start with button colors and headline copy, it's much more than that. As your experimentation evolves beyond simple tests, so grows its complexity. You may need to factor in elements like revenue management, inventory, or pricing algorithms. Without the right tools or planning, testing can become a behemoth undertaking that never works right. It's the always-jamming printer that you love to hate. However, with the right technology, proper implementation, and continuous integration you can manage these complexities and execute tests that improve the ROI of an entire process. And you can leave your baseball bat at home. (You know you want to see that scene again.)
If you're ready to up the ante on your company's experimentation but could benefit from expert guidance, Smart Panda Labs can provide smart testing, thoughtful analysis, marketing technology support, and strategic optimizations. Don't hesitate to contact us. We promise we're not at all like the Bobs.
Key Takeaways:
Successful experimentation doesn't happen in isolation. Take the time and effort to get by-in from leadership and the entire marketing team. This is how testing can become an integral part of your company's decision-making.
Ask for help. Even Optimizely enlists outside consultants to help achieve the greatest possible ROI from their tests.
As testing sophistication increases, so does complexity. You need the right tools and expert implementation planning to keep your tests from underperforming (or failing altogether).
SUBSCRIBE TO OUR BLOG DIGEST!
Submit this form to receive a monthly, curated digest of our blogs, filled with helpful thought leadership, innovative trends and industry insights, all delivered straight to your inbox.