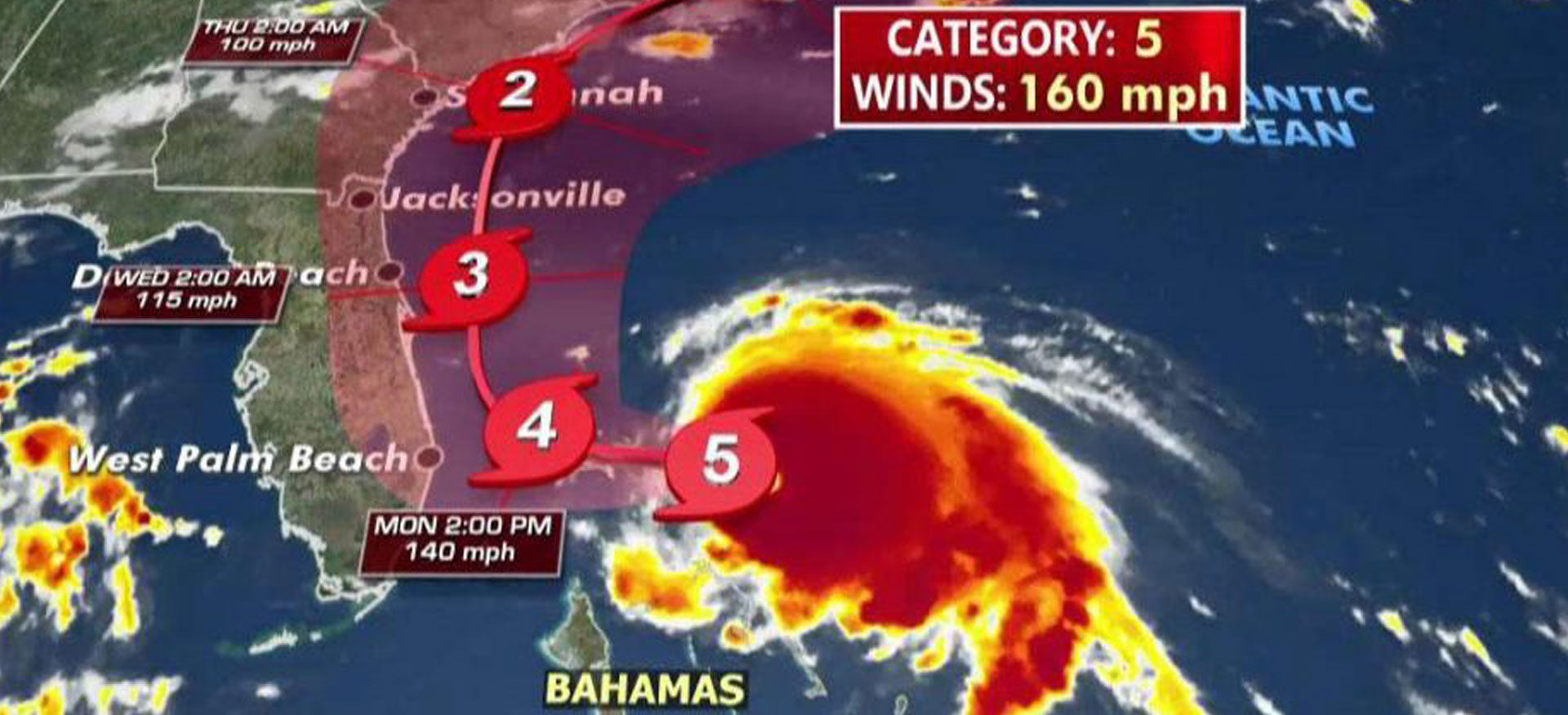 40 Hours
On September 1 the Bahamas was hit by Hurricane Dorian and it lasted about two days. What I didn't know until I read an article from The Washington Post was that Dorian remained there for 40 hours.
In our busy lives, 40 hours doesn't seem that long. But, for those hunkered in their homes, climbing on their roofs, or engaged in a desperate attempt to save and preserve their families, friends, and neighbors, it was likely the longest 40 hours of their lives.
I got to thinking a lot about the people of the Bahamas and those 40 hours. During our next leadership team meeting, I shared these thoughts, and the team listened. We made a unanimous commitment to find a way to make those same 40 hours bring some relief. First, we calculated how much revenue we generated in those 40 hours. Then, we decided to donate it all.
We chose to donate to World Central Kitchen. Chef Jose Andres and his team are feeding people at this very moment. And that includes families and their children.
Children are a big deal to us. The overwhelming majority of our team are working parents, and taking care of our families is a big driving force behind why we do what we do. Therefore, we wanted to make sure whatever we did had a direct impact on the children and their families whose lives were forever changed by those 40 hours.
It is our hope that other business leaders will follow this example in their own way. While we are dedicating 100% of our 40-hour revenue to support families devastated by Dorian, you may choose a different percentage or some other metric (e.g., profit instead of revenue).
Whomever you choose or whatever you choose to do, find a way to make those 40 hours meaningful. #Dorian40HourPledge
SUBSCRIBE TO OUR BLOG DIGEST!
Submit this form to receive a monthly, curated digest of our blogs, filled with helpful thought leadership, innovative trends and industry insights, all delivered straight to your inbox.