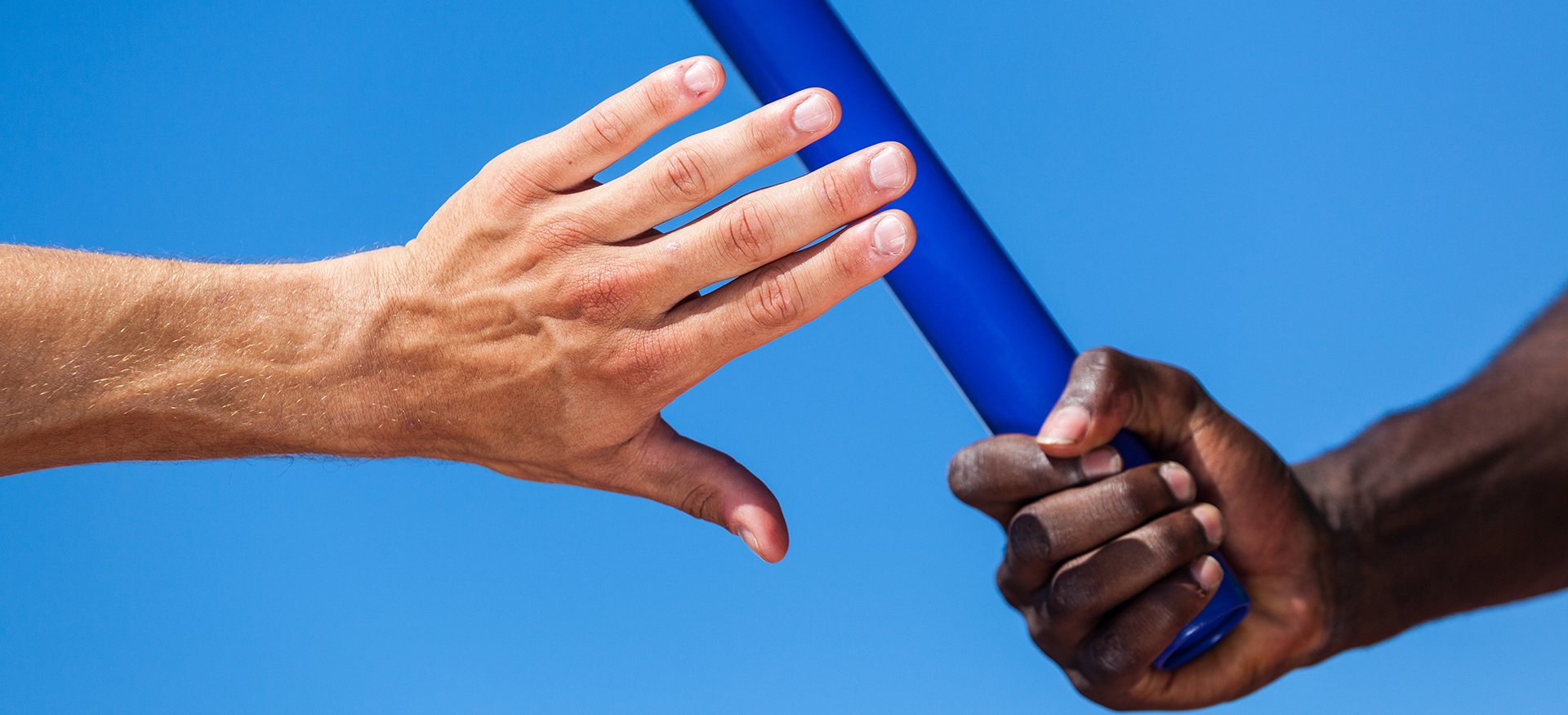 7 Tips for Transitioning to a New Agency
If you've decided that it's time to make the move to a new digital agency, then it's likely the following has also occurred to you: 1) breaking up is hard to do and 2) the transition has a lot of moving parts. How are you communicating the change of direction? Is there a plan in place to ensure campaigns can persist without disruption? And who the heck has all the passwords to the technology platforms? Companies planning for or in the midst of a switch can benefit from these tips to ensure the new agency is able to get up and running as seamlessly as possible, with less downtime for your marketing efforts and more opportunities to improve the process.
Own your tools. From AdWords to Optimizely to everything in between, your company should own the contracts for these solutions, rather than using your agency's platforms. Should your engagement with an agency come to an end, you do not want to be in the position of fighting for your data, nor do you want to receive it in the form of a bitter Excel dump—the equivalent of finding your precious belongings in a cardboard box in the hall. All too often, clients stay with an agency simply because they are "in too deep." Owning the contracts will keep you in the power seat.
Be the master key holder. Keep company accounts for your platforms, in addition to enabling individual access. You'll want to hold the master key. This prevents getting locked out of an account if a key person leaves the organization, and it also makes transitions between agencies less challenging. Let's face it, no one enjoys asking for their key back (awkward!).
Have a prenup. The best time to form a contingency plan with the new agency is while you're on great terms and optimistic for the future. Take what you learned from your previous experience—both the good and bad—and draft a plan for what happens if the new partnership doesn't go as planned. This may include how you want certain elements such as campaigns or automation setup or structured. Lay the groundwork now, while love is in the air.
 Ask for assets and reports. Before the transition is complete, ask your existing agency for any assets, files, images, videos, presentations, or reports that you may want to use for reference. You'll also want to compile a list of all reports, including:

Automated reports and dashboards. Make certain those reports are distributed from an email address in the system that will not be deactivated when the current agency is removed
Manual or semi-automated reports/dashboards, including where the numbers/queries are pulled from.

Create a Solution Design Reference. It's critical to make sure you request any applicable documentation on how your accounts and campaigns are set up, tracking convention(s), tag management solutions, any custom Javascript on your sites and applications, etc. Ideally, a Solution Design Reference would be created during initial implementation that contains all of this information and is updated as needed.
Get context and instructions. Set aside time to have a conversation with your outgoing agency about decisions and customizations that require explanation and instruction. There may be items that are labeled or codified in such a way that deserves an explanation. Find out if the team had a specific way of doing something, such as generating reports or adding segments to emails, or if any workarounds are in place (and why). All of this knowledge will be needed in order to transition smoothly. You don't want to be stranded six months from now with questions no one can answer.
Share the wish list. When Smart Panda Labs takes over accounts, we always like to know what was on the previous agency's to-do list for the future. What plans did they have in the pipeline? Were there different technologies under review? Are these still goals that you want to be executed? If the new agency is anything like we are, they will want to keep your dreams alive.
Moving to a new digital marketing agency can seem daunting, but sometimes it's the right thing to do and
well worth the effort. Whether you feel like your current agency isn't meeting your needs, or you're seeking
new expertise and insights, turning the page may be the best way to meet your goals. Keep these tips in
mind to ensure a smoother transition and to set the new team up for success.
Key Takeaways
Take what you learned from your previous experience—both the good and bad—and draft a plan for what happens if the new partnership doesn't go as planned.
Before the transition is complete, ask your existing agency for any assets, reports, instructions, or context that you and your new team will need going forward.
Create a Solution Design Reference during initial implementation that contains applicable documentation on how your accounts and campaigns are set up.
Be the keeper of passwords and contracts. While it's important that everyone have access to the tools they need, make sure you are the owner of your own data and can never get locked out of your own accounts.
SUBSCRIBE TO OUR BLOG DIGEST!
Submit this form to receive a monthly, curated digest of our blogs, filled with helpful thought leadership, innovative trends and industry insights, all delivered straight to your inbox.