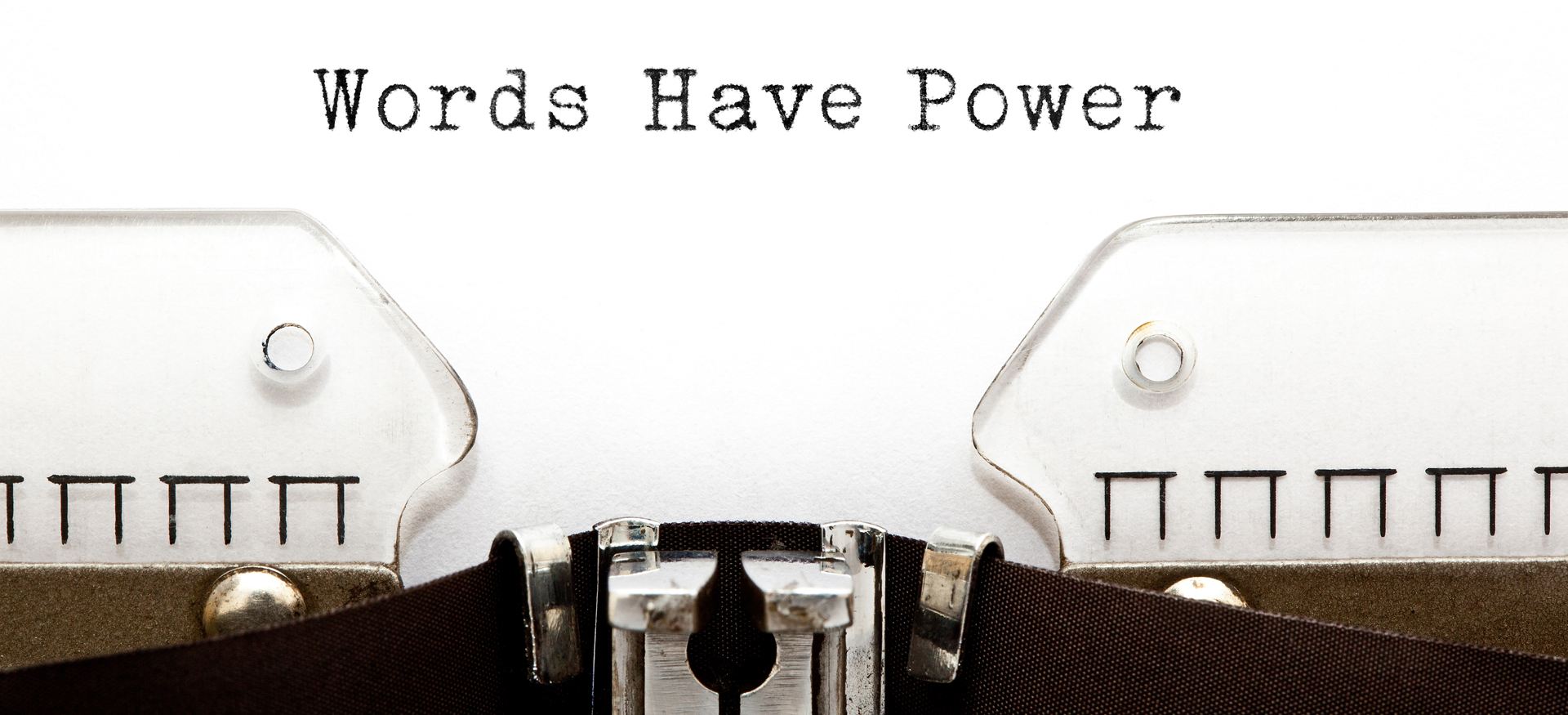 6 Tips for Writing Persuasive Website Copy
Persuasion. By definition, it's a symbolic process whereby people try to convince other people to change their mind or choose a particular course of action in an atmosphere of free choice. Of course, if you're a marketer, you're more than familiar with the process of persuasion—it's the essence of what you do.
As a copywriter, persuasion is my livelihood. The content I craft must encourage people to choose action over inertia—to click, buy, register, share or submit information when it is in fact easier to do none of the above. Laziness, by the way, is tough competition!
No matter your industry or business, it's likely your website plays an important role in turning prospects into customers. It's the canvas on which you present your best attempts to influence, cajole, persuade and ultimately convert. The design of your site plays a critical role in that effort—from overall user experience to the quality of images and the placement of calls to action. But your website copy can also make or break your success. There is a reason they say "content is king" (or, as I like to say, Queen).
With that in mind, here are six of my top tips for writing website copy that converts.
#1. Don't bury the lede.
As a customer, one of my biggest pet peeves is landing on a home page that doesn't actually say what the company does. As a copywriter, it bothers me even more—such a missed opportunity! Why the mystery? Spell it out. Don't make visitors scroll to the bottom or, worse, travel to the About Us page to actually find out what you do. There's a good chance they'll just go back to their search results page if you make them work that hard. On interior pages that require even more content, think like a journalist (not a novelist) and get to your point right away. (And yes, it's spelled lede!)
#2. Write enticing, specific headlines.
Headlines are a bit of an art. On a website, they are immensely important because, as much as it breaks this writer's heart, people don't read, they skim. People read web pages like animals forage for food. Not a pretty picture, but it's the truth. Headlines help people know they're in the right place while they're foraging. And if they are enticing headlines, well, people might even read what's under them! Techniques that work include:
Peppering headlines with action and/or emotional words, particularly at the beginning and/or the end of the headline.
Encouraging people to act now. It sounds like a gimmick, but people are inclined to believe that time is always running out.
Forming the headline as a question—did you know we are biological programmed to answer questions when we're asked them? (See what I did there?)
Consider length. Don't make a headline so long that SERPs will truncate it, but too short and it probably means you didn't make an impact. Try for about six words.
Consider SEO. If your headlines are coded as h2 tags on your site (as they should be in most cases), then putting a keyword or two in there wouldn't kill you.
Offer value with "learn how" and "how to" language. Headlines that imply that readers will learn something do very well. Despite our inherent laziness, we love self-actualization.
See what the robots say about your headline. Am I a huge fan of AI taking over my job? No. But the headline analyzer at Co-Schedule is useful, even if only to prompt us to take the headlines we write more seriously. Try it out.
#3. Make copy easy to scan, but don't skimp on substance.
Remember our foraging animals from above? Content should be laid out in digestible little pieces. Make your copy easy to skim by:
Keeping paragraphs short (3-4 sentences).
Using bullets (aim for six or fewer—don't get carried away).
Embracing headlines and subheadlines.
Varying point size.
Employing lists whenever you can, which help move people through content one step at a time.
All this being said, rich content does better than skimpy copy. On pages that are meant to convey details, descriptions or important information, make sure you deliver. Of course, you'll want to reduce redundancy and verbosity, but you also should take the words necessary to be clear and deliver the message.
#4. Establish your own voice.
Not every brand is well suited for a cheeky, conversational voice, but it's unlikely your consumers will warm up to a stiff and formal tone. Err on the side of humanizing your content with a little personality or shifting to a first and second person voice (address the reader as "you"). Taking the time to establish your brand's voice is worth the effort, and it starts with understanding the voice of your audience. Create a series of personas and work to craft a voice that resonates across all of them.
Have fun, but whatever you do, don't be patronizing. This new trend where buttons like "Sign Me Up" sit opposed to "Nah, Nevermind, I Don't Want To Save Money" or "Nope, I Don't Like Fabulous Things" has to stop. Want a far better example of voice? Check out how Tio Gazpacho infuses an upbeat Latin flair with just the right amount of "Spanglish."
#5. Meet the reader where they're at.
It was hard enough to get the user to your site in the first place—don't blow it by scattering information all over your site. In his spectacular online CXL Institute course, Fundamentals of Persuasive Websites, Paul Boag says your customers' questions are best answered throughout the site, where the questions are most likely to surface—not on an FAQ page. When was the last time you went to an FAQ page and got just what you needed? Yeah, me too. Be gone, FAQ.
#6. Put a call to action on every page … and test them.
You can court the girl all you want, but eventually you have to ask her out. (Ok, I'm old fashioned.) Don't let a page go by without finding a way to engage your audience. These calls to action should correspond directly to what's on the page, and they should follow the content to which they relate. Yes, I said follow. It's a myth that buttons "above the fold" convert better in all scenarios. And supposedly the right side of the screen is a poor placement for calls to action, since readers spend more time on the left. But you don't have to take it from me—button placement and copy are super fun to test, and the results might surprise you.
For one of Smart Panda's hotel clients, for example, we ran an A/B experiment that pitted five buttons against one another, each with variable calls to action:
A: Reserve (the control)
B: Start Your Reservation (the assumption)
C: Make Your Reservation
D: Reserve Your Room
E: Book Your Room
The winner? E! Book your room. But the pandas weren't done. They iterated on that test by pitting Book Your Room against a slightly more descriptive alternative, Check Availability. The latter won by a long lead and, when implemented, increased room reservations by $30,000 per month. (You can read more about A/B testing in this whitepaper.)
There are many more tips I could offer, but perhaps the most important message to leave you with is to be authentic. Take the time to understand what makes your brand better and different and speak like a human (not a robot) about those features and benefits. Don't assume you know more than you do about your consumer—Netflix is convinced I like science fiction and can't seem to stop telling me how much I enjoy it. But do try to talk to your audience like actual people who at the very moment they are on your site are much more likely to do nothing than something. Persuade and entice them with thoughtful, original copy.
Key Takeaways
Avoid mystery, go for clarity. Don't skip the opportunity to define your company immediately on the home page—and don't bury the lede.
Write enticing, specific headlines punctuated with action words. Try framing headlines as questions.
Make copy easy to scan, but not skimpy. How copy is formatted makes a big difference in how likely it is to be read and absorbed.
Establish your own voice. Time spent finding your brand's personality is not wasted.
Forego the FAQ page. Answers should be found everywhere throughout your site on relevant pages.
Put a call to action on every page, and test variations of the button copy.
SUBSCRIBE TO OUR BLOG DIGEST!
Submit this form to receive a monthly, curated digest of our blogs, filled with helpful thought leadership, innovative trends and industry insights, all delivered straight to your inbox.