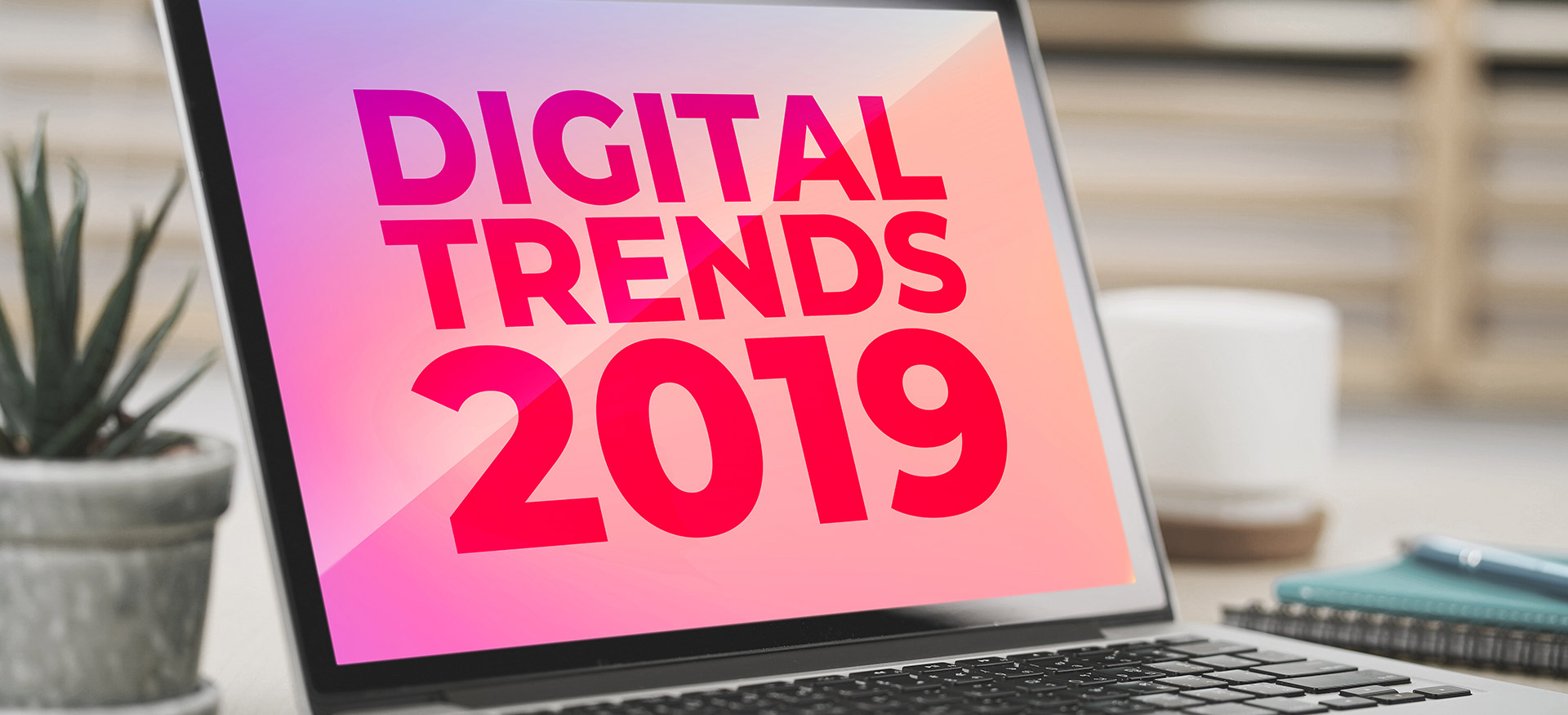 2019 Panda Predictions
The new year is upon us and, if 2018 is any indication, we will likely see the world transform in ways big and small, including disruptions in culture, technology, and business. While we may not have a crystal ball, our smart pandas most certainly have some predictions for the world of digital marketing in 2019. Here are a few of our forecasts.
It's all about voice. Voice search ("Hey Siri, where should I go for brunch today?") will gain even more ground, becoming 60% of mobile searches. (Heads up digital marketers: optimizing your content for voice search requires creating content around long-tail keywords, focusing on knowledge-based content, and writing in a way that people commonly speak.) And, get ready to listen more as well. Our cars, for example, will recite not only our text messages but our emails, too. For better or worse, we'll be "replying all" while merging into traffic.
Facebook will buy Twitter. TWTR has been a buyout target for the past two years, and it might finally deliver on its promise to its shareholders. Facebook's political problems have come home to roost; acquiring Twitter might be just what it needs to sort it all out. The social media behemoth can encourage more users to head to Twitter for the best news and political coverage, while those suffering news burnout can focus their Facebook streams on personal updates and pics of their perfect nacho plate (#hungry #nachoenvy).
Creativity will set competition apart. Consumers have lost faith in some forms of digital advertising; they are exhausted by and wary of sales pitches and clickbait. Brands will need to become increasingly creative in their pursuit of views and clicks and think about advertising as high-concept, high-engagement campaigns. Look for an increase in multimedia, motion graphics, and augmented reality.
Green consumerism will finally take off. We've heard a lot of talk about the rise of the "green consumer" in recent years, but there has been a disconnect between the intention to buy sustainable and actually doing it. Decades of polling has shown that a large majority of Americans say that they would gladly buy a green or ethical product, but less than 10 percent of them actually do. We think 2019 will move the needle. Not only is evidence of the damage caused by our throwaway culture impossible to ignore, millennials—who are driving the green shift—are expected to outnumber baby boomers officially in the coming year.
Email will get high-touch. We've said it before on this blog, and we'll say it again: the future of email is interactive. New features are making it possible to highlight contextual content and capture key behavioral points for a more data-driven experience. For example, it is now possible to infuse email templates with unique components such as profile options, local store info, and prioritized navigation. Consumers can tap, expand, and reveal particular items—in other words, emails that function more like an interactive web page. In turn, this interactively enables brands to capture useful consumer data for future segmentation and personalization. Get ready to finally see more of this in action.
Email will also get real-time. Expect to see your inbox get smarter, using data to shift more pertinent emails to the top. For example, if it's noon on Sunday and your favorite team is playing, the first email in your inbox might be from ESPN and related to your team. But, once you leave your house to go shopping, that Target coupon email will take the top spot.
Push notifications will get pushier. Not necessarily a bad thing, more brands will experiment with shorter email notifications that can be displayed on devices beyond the phone, such as the Apple watch or your smart refrigerator.
Consumers will be heard. The rise of design thinking and inclusive design means that brands are making an effort to empathize with consumers, achieve a deeper understanding of users, and design better solutions that actually meet their needs. In 2019, more and more companies will make design thinking, experimentation and testing part of their DNA. As a result, we'll see an uptick in helpful, authentic solutions and digital experiences that resonate with consumers.
These are just a few of our panda prognostications. We promise to stay ahead of the curve on all these topics and more, reporting back from conferences throughout the year and sharing key findings as they arise. Keep your eye on this blog for more!
Key Takeaways
Voice search will gain even more ground. Have you optimized your content for voice?
Look for an increase in multimedia, motion graphics, and augmented reality.
2019 will move the needle on green consumerism.
Email will get more high touch, more interactive.
Email will get real0time—and your inbox will be smarter.
SUBSCRIBE TO OUR BLOG DIGEST!
Submit this form to receive a monthly, curated digest of our blogs, filled with helpful thought leadership, innovative trends and industry insights, all delivered straight to your inbox.