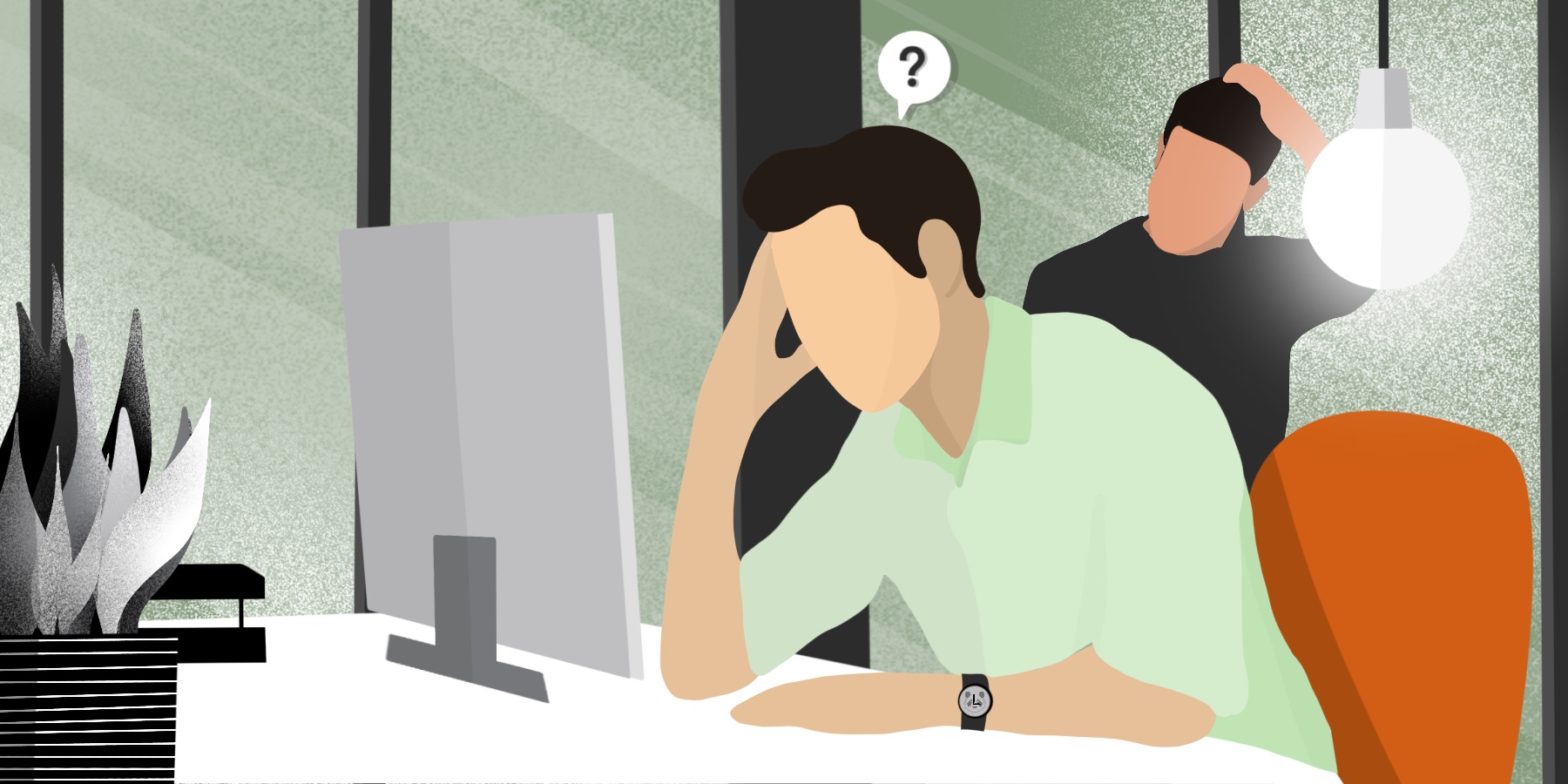 How to Fill the Digital Marketing Support Gap in the Enterprise
Undertaking the digital transformation process (and getting it right) is no easy feat. Many companies have tried and seen less profit than expected, which is largely attributed to not prioritizing the digital experience when adopting new digital tools or channels.
Still, even businesses that prioritize this can experience digital marketing support gaps. No matter how well you establish and execute your vision, you'll likely run into technical, operational, or personnel-related issues along the way, which can lead to deficiencies in your digital marketing initiatives.
Therefore, it's crucial to understand how, where, and why support gaps are occurring so that you can develop a system to effectively plug the leaks. And, future-proof your digital marketing support to avoid recurring voids.
In this article, we'll show you how to effectively determine the digital marketing support gaps you have, and how to fill them, so you can improve the customer experience and hit your marketing goals.
Table of contents
Why large marketing teams must embed the right support mechanisms into their digital strategy
Even experienced marketing teams may struggle with their initiatives due to knowledge and competency gaps (even if they don't want to admit it 😉).
We don't mean traditional marketing knowledge gaps—rather, gaps in sourcing, implementing, managing, and analyzing complex digital marketing tools and strategies (all while keeping the customer experience and expectations top of mind).
In essence, digital marketing gap analysis allows you to compare your true performance against your preferred performance. Reality vs. potential, so to speak.
Therefore, it's important to embed the right support mechanisms into your digital marketing to ensure that you:
Meet your desired outcomes
Promote knowledge sharing
Empower teams to work together to provide excellent customer experiences
Build foundational systems, processes, and workflows that sustain growth
Of course, even if you've evaluated and adopted the best marketing tools and processes, it's difficult to predict every potential outcome. You never know when a process, person, or workflow may break (or encounter a knowledge gap that is difficult to overcome without help).
The trick is to identify the root cause of the issue before it causes a deterioration in performance, efficiency, or both. And if it already has, to evaluate and understand why the problem transpired so that you can address it and avoid a future recurrence.
Determining where you have support gaps
To start, it's best to determine where you have digital marketing support gaps by taking a siloed rather than a holistic approach. (No need for a double take. We did, in fact, just recommend a big 'no-no' in marketing—the siloed approach. Bear with us, we'll explain in a moment.)
Once you've narrowed down your search, you can then zoom out to determine if and how this problem relates to the wider digital marketing landscape.
These support gaps often arise from one of three places:
For example, you may discover a workflow problem in terms of inbound leads from paid ads. Sales and marketing teams don't fully understand who is responsible for leads at each stage of the sales cycle, causing slower response times and fewer conversions than expected.
This workflow problem could be fixed by giving clearer instructions about delineating responsibilities. But, before undergoing that change (which takes time and effort) look at the problem through the strategy lens.
See if this confusion can be fixed by scoring leads on behavior, rather than expecting your teams to guess based on surface-level metrics like open rates and click-throughs.
Not only have you identified the support gap, but you've looked at it through multiple lenses to figure out the path of least resistance for the fix.
(See? We're not as crazy as we seem. Start small to identify the problem, then take a step back to see how it fits into the larger ecosystem.)
Let's explore each silo in more detail so you know what to look for:
Strategy
A support gap in your digital marketing strategy often relates to high-level themes. What problems do you help your audience solve? What resources do you have to accomplish this?
You likely already know the answers to these questions, but ask them again in hindsight.
For example, say you devised a strategy to increase online education enrollment at your higher education institution.
You know that you want to make it easier to get a degree online. To do this, you are adopting several digital resources to simplify enrollment, provide a great customer experience, and get the word out about your programs.
Your initial steps to success may have included:
A landing page to direct potential applicants through your funnel to online registration
Paid ads to target customer segments based on specific demographics or behaviors
Social media marketing to engage your target audience and nurture your community online
Email marketing to share personalized campaigns and move your audience through the funnel
To conduct a gap analysis, analyze your current state vs. ideal state:
| | | | |
| --- | --- | --- | --- |
| Tool | Current State | Preferred State | Goal achieved? |
| Landing page | 5% conversion rate | 10% conversion rate | No |
| Paid ads | $2 cost per click | $1 cost per click | No |
| Social media marketing | 500 new followers per month | 300 new followers per month | Yes |
| Email marketing | 20% open rate | 30% open rate | No |
Based on this analysis, you are only achieving your preferred state in 1 out of the 4 strategy channels (social media marketing for the win).
But don't panic! Strategy gaps are common, especially in digital marketing. Online tools perform best when consistently analyzed and optimized, which is why running frequent gap analyses is so important.
The best way to proceed is to dig into each tool to understand why you are not achieving your preferred state. Then, try to understand how you can better leverage each tool to maximize its potential (and if any tools, channels, or mediums have been underutilized).
Case in point, MIT Sloan Executive Education wanted to drive new participants to their programs and set rigorous goals for achieving this outcome. However, after analyzing their strategy, our team at Smart Panda Labs realized that:
There were gaps in the awareness stage, which left the top of the funnel neglected
They were overspending on paid ads because they were being served to unqualified traffic
The user experience on their website wasn't optimized for a seamless customer experience
Their campaigns lacked personalization, which resulted in low engagement
They were not taking advantage of every potential channel to expand reach
With a few simple strategy tweaks and tool optimizations, we were able to improve the customer journey and significantly maximize their marketing spend. Specifically, we were able to:
Generate a 111% increase in new lead generation
Reduce search engine marketing (SEM) spend by 56% (and still generate a 67% increase in conversion rate)
Increase unique clicks by 107%
Drive a 28% increase in new account creations and a 21% increase in CTR in email communications
Decrease CPC by 74% and CPA by 70%
Before you move forward with changes like this, make sure that everybody is still on the same page in terms of goals, KPIs, and outcomes.
Based on your gap analysis, just like in the pre-adoption phase, everybody should be aligned on the vision and which technologies should be leveraged to achieve it.
Workflow
To understand how your current workflow is functioning and if and where you need to make tweaks to processes, start with communication. Consider:
What helps and hinders your team's day-to-day tasks?
Where do they see opportunities for improvement?
Is there friction or barriers to completion in certain workflows?
As your team works with your digital tools day in and out, they are the best people to help you identify any problem areas.
An example of a workflow gap is a lack of automation. Automation improves your team's efficiency by taking over simple yet time-consuming tasks such as:
Inputting new email signups
Assigning incoming social media messages to the right team member
Transcribing call notes after a sales call
Once you've identified gaps in your workflow, you'll need to evaluate:
If you can leverage your existing tools in a different way to fix the issue (like turning on automation in an email marketing tool)
If an integration can solve the problem (like utilizing Zapier to share information across tools)
If you need to adopt a new tool to solve the problem (like switching from an agnostic to an enterprise CRM to leverage better, more personalized support)
Following up on our earlier example, unless you ask, it may not be obvious that your sales and marketing teams are struggling to delegate leads to the appropriate team member.
Simple optimizations in your workflow could look like:
Having team managers run weekly 1-on-1's to ask how workflows are going
Running a monthly manager meeting to share any issues
Realizing this issue is causing friction, coming up with a solution (like leveraging your CRM to fix the problem with automation, or switching CRMs if it's incapable)
Communicating this change with your teams to ensure everybody is on the same page and understands exactly how it will look and work
Skills
Skills and knowledge gaps can occur when there's an absence of:
Technical expertise
Industry knowledge
Longevity due to high turnover
For example, you might introduce a new analytics platform in the hopes that it will help you measure landing page performance and subsequently improve your user journey.
However, no one on your team has the deep expertise to leverage it to its maximum potential. You could call on the tool's support team, but if they aren't familiar with your industry, they may offer high-level suggestions that miss the mark.
Typically, you have three options available for filling a skill gap:
Hire a new team member with deep expertise
In-house staff members that are flush with the skills you need (in the industry you're in) are completely involved in your day-to-day operations.
This means that they will not only come in with the necessary expertise, they'll also have a chance to intimately learn your brand, goals, struggles, and outcomes.
However, in-house team members are expensive. If you have a need for year-round support, they are certainly worthwhile. But if you only need temporary support, you may not be able to justify pulling them in full-time.
Onboard a freelancer that specializes in what you need
Freelancers are flexible and uniquely qualified in a specific area. They bring a level of insight that an in-house expert would, but on a temporary basis.
Because of this, they're often cheaper than an in-house hire, even if you contract with them for a year, because you don't have to consider benefits, holidays, sick days, and so on.
However, freelancers will often work across multiple clients and thus may not be constantly available to you. If you need somebody to answer your call within a specific time frame or put out a fire on short notice, that could be difficult to pull off with a freelancer.
Partner with an agency as a consultancy or managed service provider
Agencies have experienced teams and access to many resources. They bring unique expertise and can help you with everything from analysis to execution and beyond.
Skills like this frequently come with a higher price tag, but they will often embed themselves into your team for as long as it takes to get the job done.
It's the best-of-both-worlds option that gives you the expertise of a freelancer and the dedication of an in-house hire.
Keeping everyone on the same page
Once a decision is made on filling gaps, it's important to effectively communicate and execute these changes within your team. This will help to ensure a smooth process, talent, or technology implementation or optimization (or all of the above).
It's also critical to implement a centralized way of managing things across your business. That's because failing to properly onboard your solution(s) can result in inadequately filled gaps (and even open up room for new ones to emerge).
Not only do you need to provide an onboarding process for any new team members, but you also need to motivate your team to take up changes with minimal questions, problems, or pushback.
If your team or collaborators aren't jazzed about a process, talent, or workflow change, it can be difficult to maintain (or boost) productivity and engagement, which can negatively impact customer relations and engagement.
Everybody needs to believe in whichever approach you have taken so that they feel empowered to successfully adopt it into their daily routines.
Embedding new tools (or leveraging existing ones to maximum potential)
Filling support gaps with new tools (or by leveraging existing tools to reach their maximum potential) relies on effective communication.
Training is key to making sure this happens. Appropriate training teaches your team:
Why you're using a new tool
How to use the tool
How to embed it in their daily routine
How and when to review the tool
Make sure to also regularly measure the impact your new tool has on the gap it's meant to fill.
For example, if you onboard a new email automation tool, monitor whether you are using best practices to engage subscribers. Then, review KPIs on a predetermined schedule in your email marketing dashboard to analyze success.
Implementing new strategy
Similar to onboarding or leveraging tools in a new way, your team must understand why you are altering your strategic course.
If they weren't part of the problem-solving process, bring your staff up to speed by explaining the gap that your new strategy is filling. Describe what the issue is, how you identified it, and why you decided your solution is the best path forward.
That said, we recommend involving your team from the outset. A team-centered approach ensures that identifying and filling gaps is a collaborative effort. This works to ensure:
Nothing gets missed (talking to subject matter experts (SMEs) that are working with the strategy, workflows, processes, and customers every day can ensure you identify the root cause of gaps or issues that you may have inadvertently overlooked)
Everybody's voice is heard
You get to choose from the best of many good ideas
Everybody agrees on the best path forward (which is a key part of keeping up team morale, motivation, and productivity)
Everybody can play a part in testing the fix to ensure it's working as intended (more eyes is better than less)
Regardless of whether or not your team is involved in solving the problem, make sure to explain how the solution will impact their day-to-day roles (if necessary). Also, clearly define the support you'll be offering to help them adapt and avoid overwhelm.
A great way to do this is to provide an avenue for team members to provide open feedback regarding the new strategy or processes. This way, they'll have a safe space to air their true feelings and know that their feedback will be taken seriously. From this input, you'll have valuable insights that you can use for continuous improvement.
It's also important to share the tasks and timelines associated with the change in strategy. In particular, communicate the level of involvement needed from team members at each stage of adoption to set appropriate expectations and get ahead of any grievances or misunderstandings.
Bringing in additional help
If you decided to fix a knowledge gap by hiring an agency, for example, make sure to explain why you chose this route.
The last thing you want is for your team to feel inadequate or underappreciated. Make sure to clearly define:
How this agency will help
The expertise they bring
How long they will be working with you
The results you're hoping to achieve from this collaboration
How you expect them to collaborate with the agency members
What you may need from your team to remove any barriers or friction
This way, everybody is on the same page before any changes are made. Your team knows who, what, when, where, and why, so that they're ready to assist, dig in, and work together.
Maintaining support for the long-term
Support gap analysis, and how you provide support in general, should evolve as your business grows and changes.
You'll likely encounter additional gaps as your business progresses. Consistent evaluation helps you identify and fix them before they negatively affect the customer experience, damage team morale, or hurt your business's bottom line.
Evaluating support plugs
Encourage feedback from your team on how new measures are helping. Make this as painless as possible by mapping out review cycles (i.e. weekly, monthly, quarterly) to ensure nothing slips through the cracks.
During the assessment process ask questions like:
How is the team being supported?
To what extent have your KPIs been influenced?
Are there areas where your new strategy, tool, or hire is falling short?
What steps can you take to improve further?
Don't just listen to feedback but make sure you implement necessary changes off the back of it.
Making future decisions
Evaluating and plugging your digital marketing support gaps with an evidence-based approach is key to maintaining long-term support.
To do this, build support planning into your roadmap strategies. Here's an example of what this could look like:
Previously, you implemented a strategy to A/B test the booking reservation buttons on your hotel website.
In this process, you identified a potential gap in strategy (because neither test was generating ideal traffic metrics).
To fill this gap you onboarded a digital transformation agency to help you run tests more effectively and reach the target audience.
This was so successful that you decided to expand your product roadmap to do the same A/B testing on your email marketing campaigns.
Based on historical results, you know that there was a workflow gap in terms of seamless communication between your email marketing team members and the agency team.
To avoid similar workflow friction points, you will implement a project management tool this time around to make collaboration easier and ensure no tasks go missed or fall behind.
Key takeaways
Support gaps can negatively impact your digital marketing results. That's why a process to identify the root cause and evaluate an appropriate fix is crucial.
Identify whether gaps lie in your strategy, workflow, or skills by looking at the steps that should be in place to reach your goals. Make sure to involve the right people on your team (both SMEs and team leads) to properly identify any gaps and collaboratively reach a solution.
Within each, there are a variety of options available for filling unearthed gaps. To decide what's right for you, consider things like cost, expertise, communication, and management.
Beyond choosing your course correction, successful implementation and ongoing evaluation are important to help maintain long-term support.
SUBSCRIBE TO OUR BLOG DIGEST!
Submit this form to receive a monthly, curated digest of our blogs, filled with helpful thought leadership, innovative trends and industry insights, all delivered straight to your inbox.

Author: